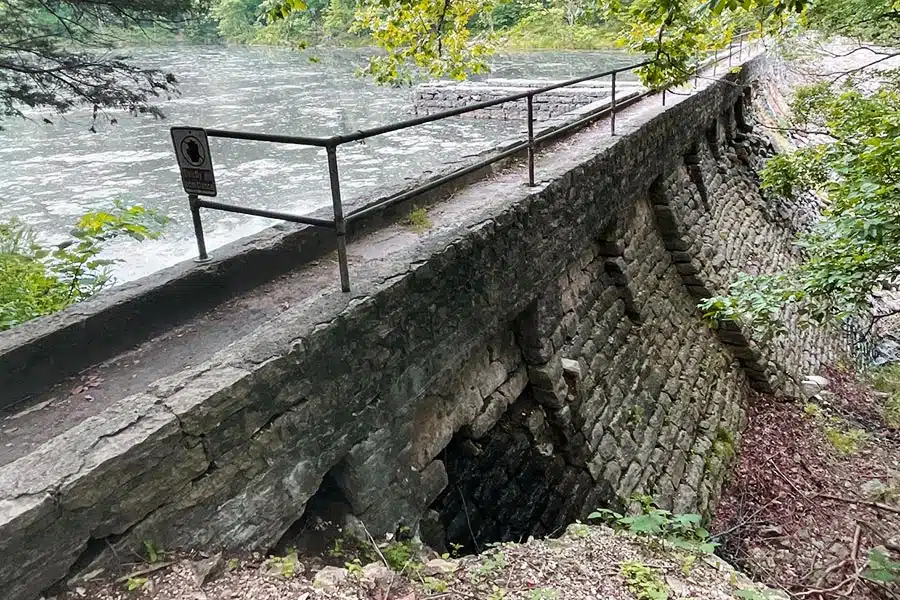 Summer is finally here and there's no better way to enjoy it than to get out in it! Visitors to Eureka Springs will find plenty of opportunities for outdoor adventure, many within mere minutes of 5 Ojo. Natural caves and springs, hikes, bike trails, paddling, and wonderful parks like Black Bass Lake.
There's nothing like a lake in summer and the Eureka Springs area has quite a few to choose from. Table Rock Lake is close enough to make a great day-trip and Beaver Lake is even closer. Nearby Lake Leatherwood, just 10 minutes from 5 Ojo, is one of Eureka Springs most popular parks.
Another, quieter lake and park is even more close by, however. A smaller lake and park than the others, perhaps, but yet still on a par with that of Lake Leatherwood. In fact, some might even rate it higher because it's lesser known and tends, consequently, to be less crowded. The park is Black Bass Lake and it's only 5 minutes from the inn!
Black Bass Lake Park is located at the end of County Road 138, just a little over a mile southwest of our Eureka Springs bed and breakfast. Just 5 minutes by car, or you can even hike there in under a half hour.
Black Bass Lake Park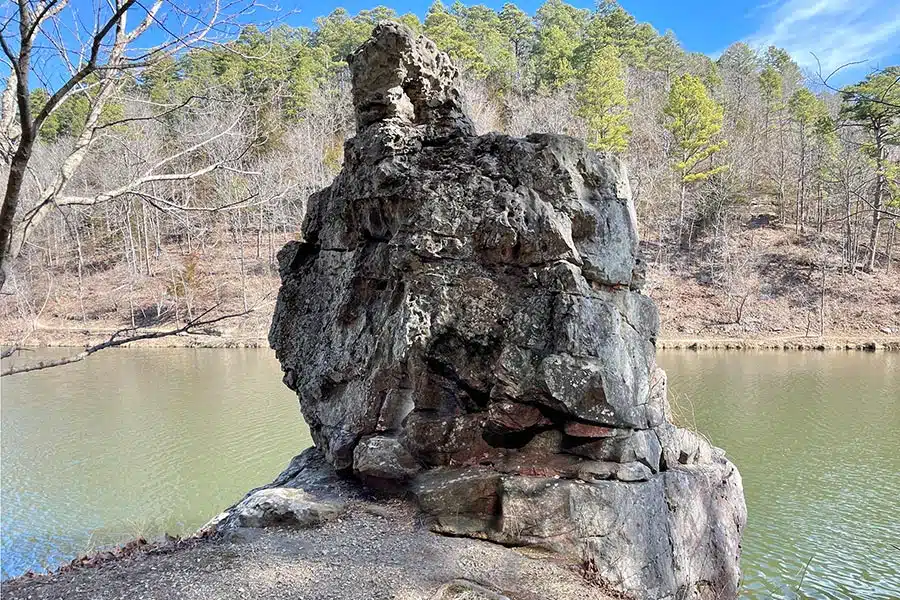 The 200-acre park offers fishing, non-motorized boating, hiking, biking, picnicking, and a historic, hand built, stone-cut dam.
The park comes by its name honestly. There's plenty of black bass in the lake to catch, along with bluegill, spotted bass, bigmouth bass, and others. Of course, anyone 16 years and older who hopes to do any fishing will need an Arkansas fishing license.
The other big attraction at the park are the trails. Standing Rock Trail, Bluff Trail, and Sycamore Spring Trail are easy, multi-use trails that chain together to form a 1.85 mile loop for mountain biking and hiking around the lake. The trails cross two wooden bridges and lead to a non-motorized boat launch, a picnic area, and several fishing spots. It takes an average of 40 minutes to travel the full loop on foot.
Standing Rock Trail is so named for the striking, vertical sandstone that can be seen jutting up out of the ground near the lake. The Bluff Trail, on the other hand, gets its name from the unique, limestone outcropping found along its length. Sycamore Spring Trail crosses … Sycamore Spring, which flows into the lake. In fact, a number of small springs feed Black Bass Lake, creating some lovely falls in the wetter seasons.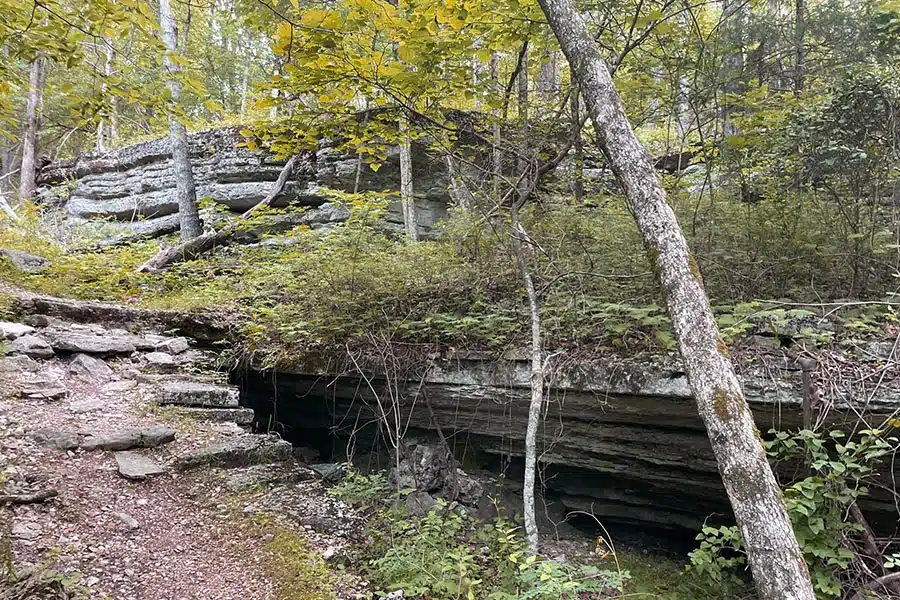 Historic Black Bass Lake Dam is another park attraction. This obviously aged structure is one of the oldest, still standing, stone-cut dams in the Ozarks. It was built by hand in 1894, nearly 130 years ago. Its worn stone facade makes for an interesting picture. Don't forget to bring your camera!
Speaking of photo opportunities, Black Bass Lake is also known for its birds and other wildlife. Bald eagles, pilated woodpeckers, white-breasted nuthatch, deer, slider turtles, ribbon snakes, and more. Fantastic.
So go ahead: enjoy a quick and pleasant hike around Black Bass Lake, located just minutes from your room at 5 Ojo. Or take yourself a poll and pack a picnic lunch and make an afternoon of it. It's up to you! Visit www.eurekasprings.com for more information and a pdf of the park and trails.