About 5 Ojo
All About Our Unique Eureka Springs Inn
While staying at 5 Ojo Inn, guests enjoy an elegant, full service gourmet breakfast each morning in the Sweet House dining room. Breakfasts vary weekly and include items such as; Blood Orange Infused Waffles, Ham & Cheese Egg Soufflé to our extra fluffy Two-Cheese Quiche.  Each breakfast is paired with bacon, ham or sausage patties and includes a side of  seasonal fresh fruit,  muffins or scones.
Nestled behind the Ojo House is a deck that overlooks the wooded hollow below.  The year-round hot tub is also located on the deck.  Here you can soothe both muscles and spirit while enjoying the warmth of the water and nature around you.
5 Ojo Inn is situated on more than a one and a half acre wooded lot and is located less than a quarter mile walk to downtown shops, restaurants, and galleries. If you are here to relax, the trolley stops right in front of the inn and provides a stress-free alternative to navigating your car around town.
If you are looking to enhance your stay, arrangements can be made for a couples massage at a nearby spa, chocolate covered strawberries, roses, or your choice of a fresh floral bouquet in your room upon arrival. See our Specials page for more getaway ideas or share 5 Ojo Inn by gifting a gift certificate.
Experience Eureka Springs for a much-needed getaway or as part of a longer Arkansas vacation.  Experience 5 Ojo Inn Bed and Breakfast for the accommodations and amenities that are chosen to make you feel right at home.
5 Ojo Inn Bed & Breakfast offers 9 rooms featured within two historic homes and two cottages in the Historic District of Eureka Springs, Arkansas. The Ojo House includes 4 guest rooms and suites while the Sweet House offers two suites. The Willow Cottage, Hideaway and Carriage House cottage is perfect for a more secluded getaway. View our property layout map here.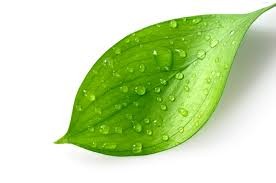 In order to provide our guests with a clean, safe environment, all cleaning, laundry & dishwashing products are non-toxic.  Products are purchased from a nationally known company at the forefront of highly concentrated, safer, nature-derived products that clean homes without making the world a dirtier place.