About 5 Ojo
All About Our Unique Eureka Springs Inn
While staying at 5 Ojo Inn, guests enjoy an elegant, full service gourmet breakfast each morning in the Sweet House dining room. Breakfasts vary weekly and include items such as; 5 Ojo Inns' Signature Caramel French Toast, Herbed Two Cheese Egg Soufflé, our crowd favorite Pain Perdu or our extra fluffy Two-Cheese Quiche.  Each breakfast includes either bacon, sausage patties or links and may be paired with seasonal fresh fruit,  muffins, scones, gourmet cheese peppers, deviled eggs or one of our specialty prepared sorbets.
Nestled behind the Ojo House is a deck that overlooks the wooded hollow below.  The year-round hot tub is also located on the deck.  Here you can soothe both muscles and spirit while enjoying the warmth of the water and nature around you.
5 Ojo Inn is situated on nearly two acres of wooded acreage and is located less than a quarter mile walk to downtown shops, restaurants, and galleries. If you are here to relax, the trolley stops right in front of the inn and provides a stress-free alternative to navigating your car around town.
If you are looking to enhance your stay, recommendations can be made for a couples massage at a nearby spa or dinner at one of Eureka's fabulous restaurants.  If you would like something waiting in your room when you arrive we have many options from chocolate covered strawberries, handmade chocolates, charcuterie trays or even a fresh floral bouquet. See our Packages page for more getaway ideas or share 5 Ojo Inn by gifting a gift certificate.
Experience Eureka Springs for a much-needed getaway or as part of a longer Arkansas vacation.  Experience 5 Ojo Inn Bed and Breakfast for the accommodations and amenities that are chosen to make you feel right at home.
5 Ojo Inn Bed & Breakfast currently offers 9 rooms featured within two historic homes and two cottages in the Historic District of Eureka Springs, Arkansas. The Ojo House includes 4 guest rooms and suites while the Sweet House offers two suites. The Willow Cottage, Hideaway and Carriage House cottage is perfect for a more secluded getaway. View our property layout map here.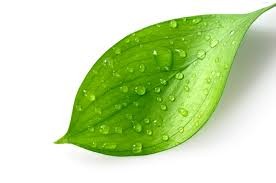 In order to provide our guests with a clean, safe environment, all cleaning, laundry & dishwashing products are non-toxic.  Products are purchased from a nationally known company at the forefront of highly concentrated, safer, nature-derived products that clean homes without making the world a dirtier place.