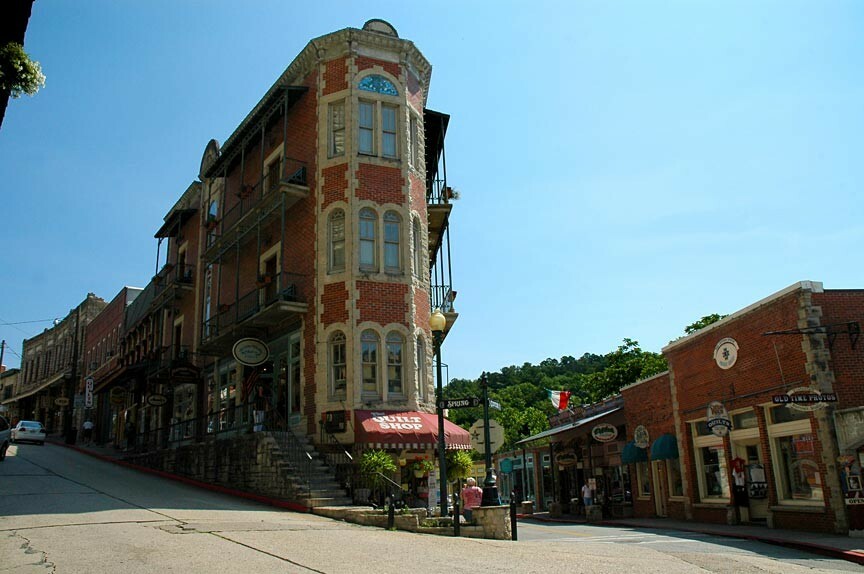 Are you a history buff, fan of colorful stories, or just want to know more about Eureka Springs? If so, you'll love the entertaining and educational Downtown and Underground Eureka Springs Tour!
Eureka Springs has a colorful history, to say the least. In fact, the entire city is on the National Register of Historic Places.
Native Americans knew of the area because of the hot springs, which they felt had healing powers. European settlers, hearing the legends, came here in the mid 1800's, forming a rural spa village around the hot springs. Stories of the hot springs' healing powers drew thousands and soon the small village was a sprawling city.
Eureka Springs was incorporated in 1880. By 1889 it was second only to Little Rock as Arkansas' largest city.
The Victorian resort village grew fast, and seemingly haphazardly with steep, winding streets that don't intersect at the typical 90 degree angle.
If you think the layout is fascinating or wacky, wait until you hear the stories!
On The Tour
This walking tour offers visitors a unique peak beneath the town's surface and far back into its colorful past.
Attendees will walk the streets, alleys, caves, and even underground with an informative and entertaining guide to learn the history of the town. You'll hear tales of Eureka Springs' Victorian/Wild West era and its transformation into an artist community. You'll also learn about the colorful characters, dastardly villains, and hopelessly human heroes who made it their home.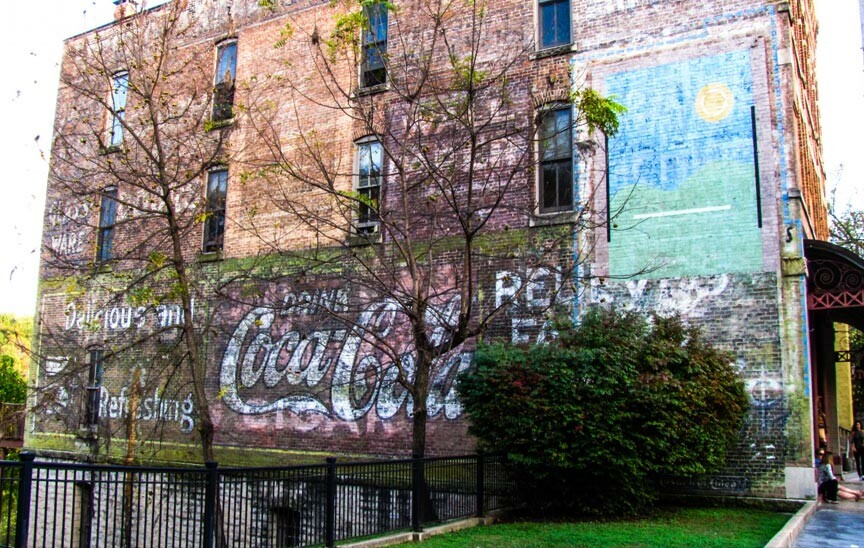 Stand on the spot where Carry Nation gave her last speech. See where one of the Doolin-Dalton Gang was caught by U.S. Marshals. See caves where American Civil War soldiers were brought to heal. Walk in the footsteps of famous performers like Willie Nelson, BB King, and Ray Charles on the stage of the City Auditorium. Visit mysterious, underground buildings even most locals are unaware of- and certainly cannot explain.
Downtown and Underground Eureka Springs Tour
The tour is family friendly, lasts approximately 75 minutes, and includes lots of walking and stairs. Be sure to wear sensible shoes and dress for the weather. If it's a hot day you will also want to bring some water along.
Tours start off in Basin Spring Park by the tour kiosk.
Visit www.downtownundergroundeurekasprings.com for more information. You can also find the tour on Facebook.
Eureka Springs Lodging
5 Ojo Inn Bed & Breakfast offers a variety of lodging options in 2 historic Eureka Springs homes. Our delicious, gourmet breakfasts, complimentary extras, and convenient, comfortable location make us the perfect place to call home during your Eureka Springs getaway. Book your stay today.