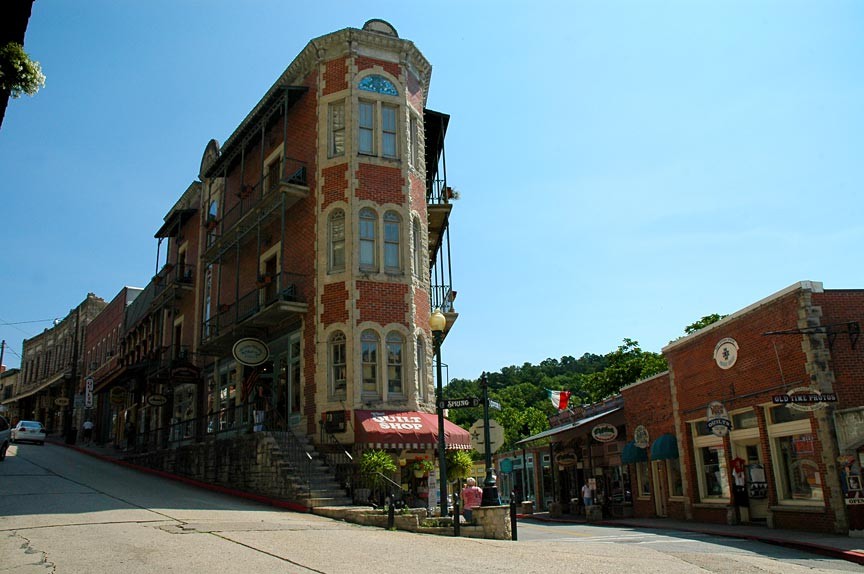 Lots of folks know that Eureka Springs is a fun and fascinating place to visit but how many know it has a mysterious underground, not to mention a wild and entertaining past? Downtown Eureka Springs Walking Tours will reveal to you a whole different side of Eureka Springs!
Eureka Springs, AR, is known for the legend of its healing spring waters, its art community, and numerous, popular festivals throughout the year. You'd be hard-pressed to find a more entertaining and friendly place to visit but just below the surface lies a history filled with romance, mystery, gunfights, intrigue, gangsters, and more!
Go behind the scenes with one of two Downtown Eureka Springs Walking Tours: "Downtown & Underground" and "Hell Raisers, Hoodlums & a Heated History"
Downtown & Underground
Discover the untold and the rarely discussed on this behind the scenes, downtown Eureka Springs walking tour adventure. It's 75 minutes of unique and fascinating stories of Eureka Springs' Wild West period, the following artist community renewal, and an exploration of Eureka Springs' underground mystery. See the spot where Bill Doolin of the Dalton gang was captured; go onstage at the City auditorium where visiting entertainers like Willie Nelson, BB King, and Ray Charles have stood; visit the inexplicable buildings beneath Eureka Springs' downtown streets and tackle the mystery of their existence.
Hell Raisers, Hoodlums & A Heated History Walking Tour
This 45 minute walking tour is a who's who of the characters who have enhanced the history of Eureka Springs. Stars, hoodlums, hucksters, natives, soldiers, and more! Gain insight into strange happenings, legendary characters, and dastardly deeds. Discover the true stories behind Eureka Springs' healing waters, the town's founding, and ponder the mystery of the Eureka Springs' underground.
Listen, look, and learn as the Downtown Eureka Springs Walking Tours bring history and the colorful characters of Eureka Springs' past to life through interactive storytelling: all you need is a sense of curiosity and a comfortable pair of shoes!
Downtown Eureka Springs Walking Tours
For more schedules, details, and tickets, please visit: eurekaspringsdowntown.com/
Eureka Springs Lodging
With 9 beautiful rooms located in 2 historic homes, our delicious, gourmet breakfasts, and complimentary extras, 5 Ojo Inn Bed & Breakfast is the perfect place to call home during your Eureka Springs stay.