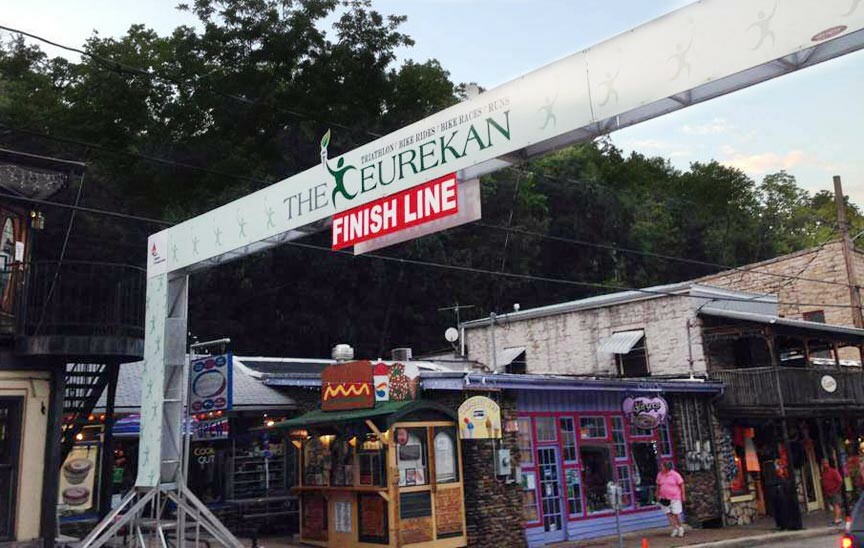 Get set for the 2021 Eurekan! Eureka Springs' annual, 3-day multisport festival is back after last year's unavoidable hiatus. This year's festival promises a triathlon, bike races, a 5k, a 10k, and more! July 23rd through the 25th, 2021 in Eureka Springs, AR.
Looking for a way to shake off all the dust and cobwebs from last year's social distancing and staycationing? How about participating in the 2021 Eurekan?
The annual festival offers a variety of physical challenges to choose from. Registered participants may enter any event they choose or go whole hog and attempt them all to achieve the Full Eurekan.
Read the rest of this page »