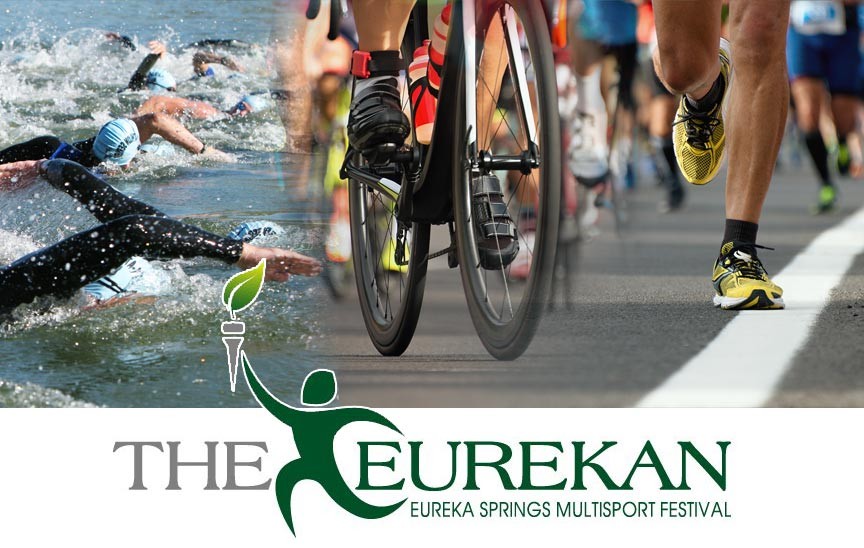 Summer is heating up and Eureka Springs' annual multisport festival, the 2018 Eurekan, is only going to make things hotter! August 10th, 11th, and 12th, 2018!
Eureka Springs' annual Eurekan is a three-day, multisport festival. Each day of the festival brings new challenges to the competitors! There's a Triathlon, 5k and 10k runs, plus 3 Gran Fondo bike rides in 21, 62, and 100 mile lengths.
Registered participants may enter any individual events they wish. The Eureka Springs Multisport Triathlon is always a good challenge, combining a 300 yard swim with a 6 mile bike ride and a 2 mile run.
Read the rest of this page »