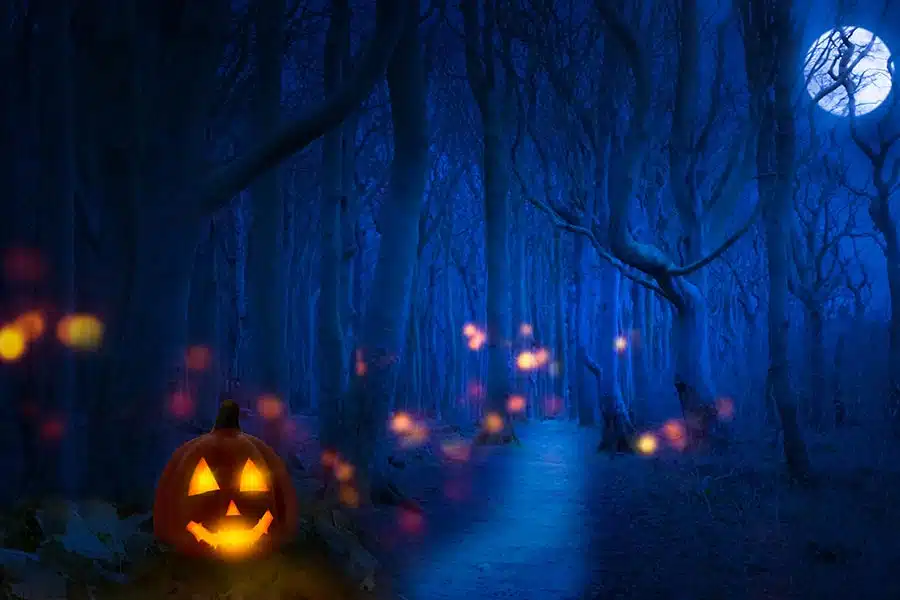 Eureka Springs knows how to celebrate a holiday and few holidays are as loaded with fun and excitement as a Eureka Springs Halloween. We have tours, costume contests, zombie crawls, escapes, bingo, balls, costumed dogs, and so much more!
Halloween is always fun and arrives at a great time of the year for Eureka Springs. The weather is milder but still pleasant, our fall foliage is usually at its peak, and there are numerous harvest events to attend. Halloween is just the cherry on top!
Best of all, 5 Ojo, the only 4-star, historic Eureka Springs bed and breakfast, is just minutes from all the shops and restaurants downtown. Our location on a wooded lot atop the highest peak within the city limits may have you feeling secluded, yet downtown is just a short stroll away. We're even on the City Trolley System. Now that's convenience!
In fact, if there's anything to complain about when it comes to a Eureka Springs Halloween, it might be that there's too many events to choose from. We hope our list below helps you choose between the area's bigger Halloween events.
Eureka Springs Halloween Events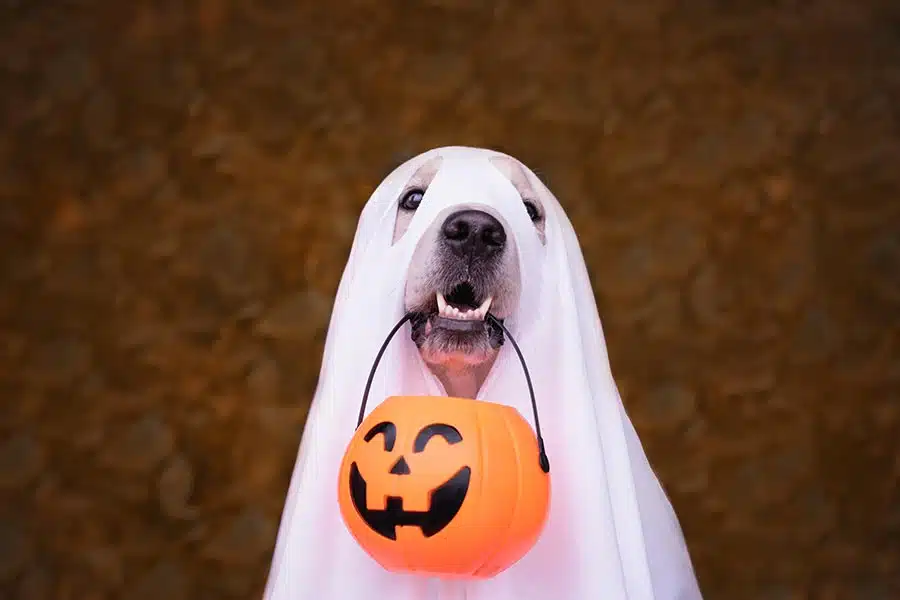 Sept 1 through Nov 4 – I Haunt You @ Melonlight Ballroom
Two actors telling the brilliantly intertwined, suspenseful stories of three different couples. Captivating, haunting, and intimate. 7pm to 9:30pm (8pm to 10:30pm Oct 28th)
Oct 6 – 8am – Witches Escape Boo University @ Eureka Springs Community Center
A magical Halloween themed adventure throughout combining the action of a scavenger hunt with the thrill of a historical mystery. Presented in both morning and afternoon sessions. 9am to 5:50pm and 12pm to 6:30pm
Oct 7 – Witches Bingo, Costume and Cackling Contest Downtown Eureka Springs
Witches Shopping Bingo, costume and cackling contests, and a special group performance of the Witches Dance in Basin Park. 9am to 6pm
Oct 7 – 2023 Witches + Wizards Ball @ City Auditorium
A high-energy dance party in the haunted underground level of the City Auditorium, with spooky decor and electronic tunes by the "mad scientist of music," DJ Testube. 8pm to 11pm.
Oct 19 – Dog Days of Halloween Fundraiser and Adoption Event @ Eureka Springs Farmers Market
Adoptable dogs, Halloween-costumed dogs on parade, a raffle, doggy-costume contest, and more. Too cute! 8:30am to 11am
Oct 19-21, 27-28 – Voices From Eureka's Silent City – 2023 Cemetery Tours
Costumed, guided, living history tours of the Eureka Springs Municipal Cemetery. Hear local ghost stories and history from character actors portraying historic residents of Eureka Springs. 5:30pm to 8:30pm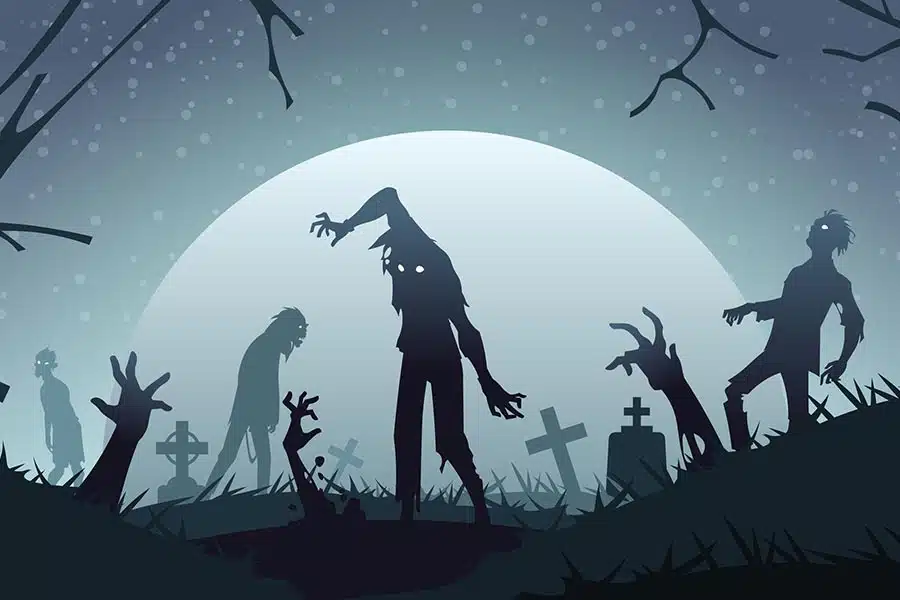 Oct 21 – Halloween Dog Costume Contest @ Bentonville Brewing Company
Support Turpentine Creek Wildlife Refuge by coming to the second annual Dog Halloween Costume Contest. Prizes for the winners and great fun and drinks for all. 1pm to 4pm
Oct 28 – Zombie Crawl 2023 Downtown Eureka Springs
Eureka Springs' biggest parade spectacle with hundreds of "zombies" plus haunted vehicles, spooky performers, creepy floats, vendors, music, and food. 12pm to ? Parade starts at 6pm
And That's Not All!
The above are just a few of the bigger Halloween events around town this year. There are many other popular events in the region, along with a host of fall harvest and other seasonal celebrations.
What would you like to do during your Eureka Springs fall getaway? Just let us know and 5 Ojo will get you pointed in the right direction. We love sharing Eureka Springs with our guests!