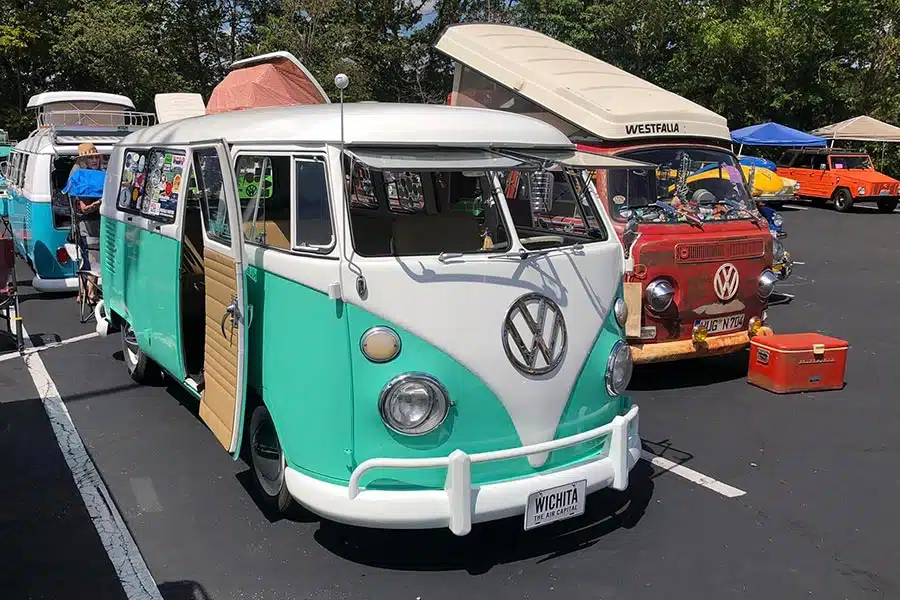 Eureka Springs VW Show 2023 and the Ozark Euro Rally are just weeks away. The popular event brings a host of VW and other classic, German cars to Eureka Springs for a weekend of fun: August 25th, 26th, and 27th, 2023.
The Eureka Springs VW Show has been an annual, Eureka Springs tradition since 1992. The three day event includes car judging, awards, and, the big event, a parade through Eureka Springs. Eureka Springs is known for its wild and colorful parades and the annual VW Parade through downtown is no exception. Creatively decorated VW's, lots of honking, and even "throws" of beads, candy, and other trinkets. A VW Mardi Gras!
VW owners will also love the VW parts swap meet. Other highlights include a pulled pork BBQ, a cocktail party with live music, and a Tourcade for the VW owners.
The weekend is not just for Volkswagens, however, but other German cars, as well.
The Eureka Springs Volkswagen weekend proved so popular that it created an overflow show: the Ozark Euro Rally. The Ozark Euro Rally, held August 6th, 2023, is open to German cars of all types and held at The Great Passion Play.
Eureka Springs VW Show 2023 Schedule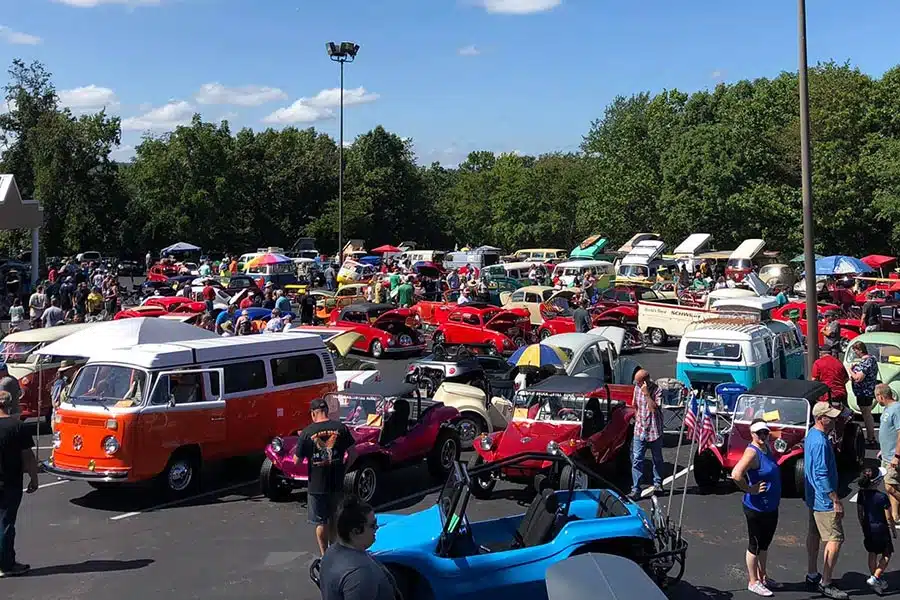 The Eureka Springs VW Show, August 25-27, 2023, is held at 207 W Van Buren, in Eureka Springs, AR. This is just minutes from your room at at, 5 Ojo, our Eureka Springs bed and breakfast.
Friday – August 25
Noon till 5pm – Registration open
6pm – BBQ Dinner
7pm till 10pm – Cocktail party (BYO cocktail) with live music
Saturday – August 26
7am to 10:30am – Registration open (non judged cars can register until noon)
11am – Judging begins
3pm – Volkswagen Parade – The parade starts off from the Best Western Inn of the Ozarks, circles around Eureka Springs, runs down through Main Street, and heads back to the hotel.
4pm-ish – Awards show (begins after the parade has finished)
Sunday – August 27
9:30am – Tourcade – The "Tourcade" driving tour includes the one-lane suspension bridge at Beaver, a pot-luck snack break at a lakeside park, and a stop at Beaver Lake Dam.
Visit the VW Show website for more information. You can also find this event on Facebook.
Ozark Euro Rally 2023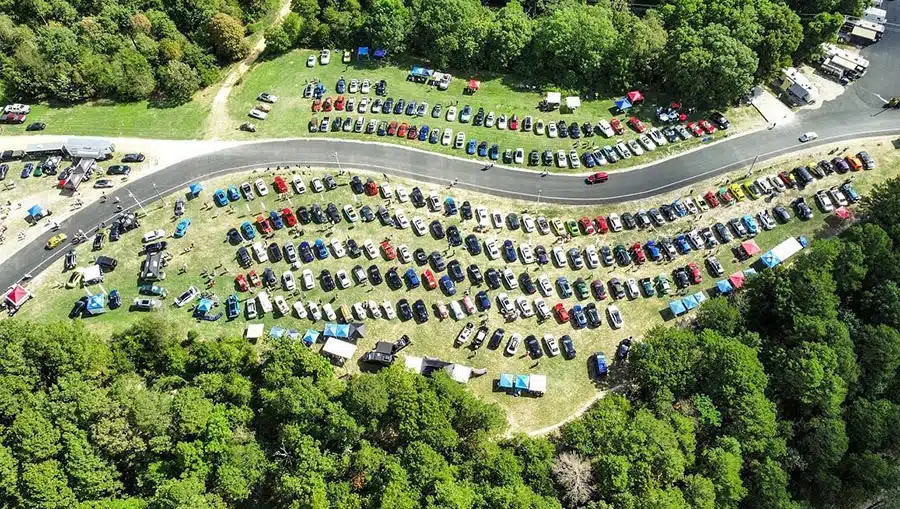 This year's Ozark Euro Rally is scheduled for Saturday, August 26th, 2023. Friday night and Sunday typically also see a few optional activities. The free, all-German car show includes judging, trophies, raffles, and 3 food trucks.
This year's food trucks include Eureka Springs' own Disco's Grill​, Catered Creations, and It'll Do Brew out of Bentonville, AR.
Ozark Euro Rally Schedule –
9am-10:30am – Registration Open
10:30am-2:30pm – Raffle
11am-2pm – Food Trucks Open
2:15pm – Premium Raffle
2:30pm-3pm – Trophies
The Ozark Euro Rally is held at the Great Passion Play: 935 Passion Play Road, Eureka Springs, AR, just 10 minutes drive or less from our Eureka Springs inn, 5 Ojo.
Visit the event website or Facebook for more details.