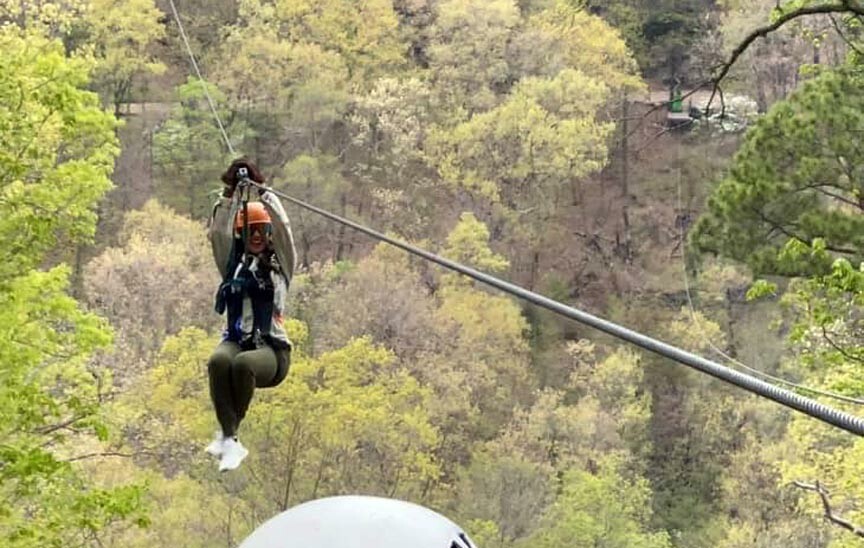 Take your summer vacation to new heights with a zipline canopy tour in Eureka Springs' with Ozark Mountain Ziplines!
If you've never ridden a zipline, it's quite an experience. A little like flying, a little like an amusement ride, and a whole lot of exciting fun.
Ziplining is like flying in that you're high above the ground and moving quickly with nothing around you but the treetops. It's like an amusement ride in that it takes no effort or concentration on your part; just relax and enjoy the experience.
The idea of zipline canopy tours originated in Costa Rica as a way to experience the unique plant and animal life of a rain forest's canopy. Ozark Mountain Ziplines continues this tradition here in the heart of the beautiful Ozark Mountains.
Ziplining in Eureka Springs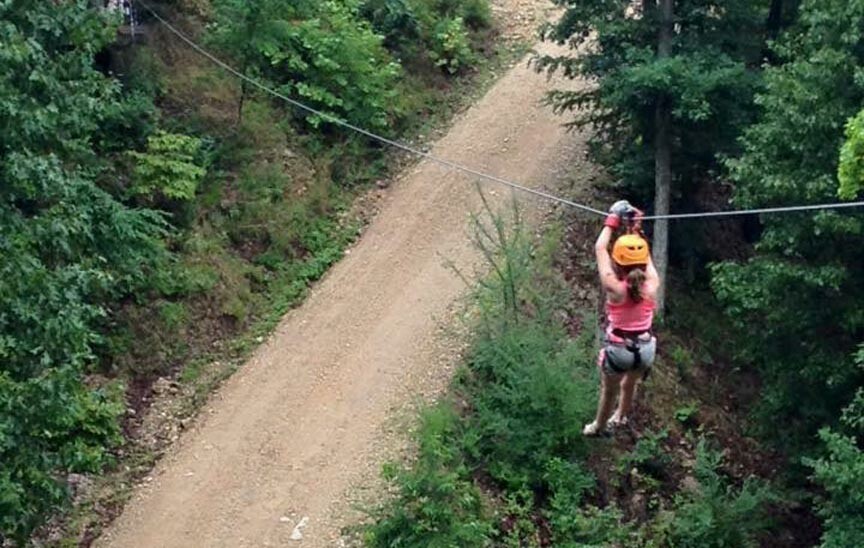 Ozark Mountain Ziplines zipline course consists of 10 separate cables and a swinging bridge. Prospective zipliners meet at the office, then take a shuttle out to the zipline course.
While many zipline courses are constructed between man-made towers, not so here in the Ozarks!
Ozark Mountain's 2 hour tree top canopy tour is a system of cables and platforms, stretched securely between trees and limestone cliffs. Guests don helmets, slip into safety harnesses secured to the cable, and then "zip" from cliff to tree to platform, and so on.
Some of the cables are up to 1,800 feet long and more than 200 feet off the ground, giving you a bird's eye view of the dense forest and limestone cliffs.
Once you've completed the 2 hour canopy tour, it's a quick hike up the trail to the climate-controlled bus waiting to whisk you back to the welcome center.
Ozark Mountain Ziplines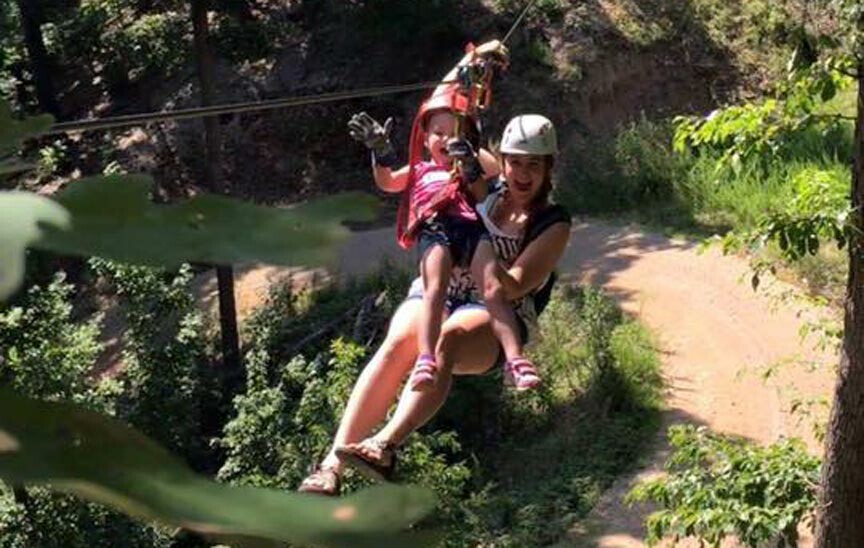 The Ozark Mountain Ziplines Welcome Center is located at 208 West Van Buren, Eureka Springs, AR 72632, just two minutes from the door of 5 Ojo, our Eureka Springs bed and breakfast.
They are open from March through November, with days varying by season. Visit www.ziplineeurekasprings.com to learn more and acquire your reservations. You can also visit them on Facebook.