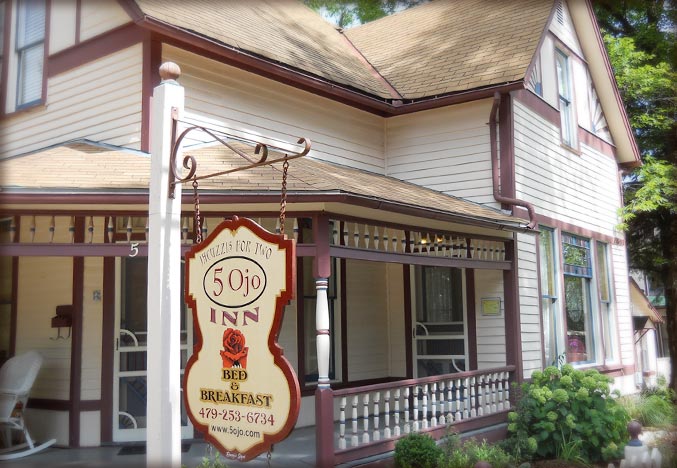 Though the State of Arkansas has currently restricted out of state recreational travelers until further notice, 5 Ojo is open and serving Arkansas residents. We're also getting ready for our out of state friends once this crisis has passed.
At 5 Ojo, we take the safety and security of our guests very seriously. We work very hard to make sure your visit to the Eureka Springs area is not just worry-free but also fun and relaxing.
Luckily, our accommodations and normal inn-keeping practices have eased adapting to current state and federal recommendations.
5 Ojo has always provided:
Private exterior entrances to 80% of our rooms
Outdoor seating, providing over an acre and a half of space for guests to social distance
Meet all State of Arkansas Health Department requirements for food prep and equipment sanitation, as a certified restaurant
All breakfasts are prepared using State of Arkansas Health department guidelines and requirements
Afternoon snacks are prepared in-house and wrapped individually for each guest
Daily full service housekeeping
Washable duvet covers – ensuring a higher standard of cleanliness between guests
Tables, place mats and utensils are sanitized between guests
Outdoor Hot Tub – Daily chemical procedures followed, per State of Arkansas Health Department
Of course, with the coronavirus pandemic, we're all in an extraordinary situation. The steps above, while helpful, simply aren't enough. Consequently, we've taken further steps to insure your health and safety at 5 Ojo.
We've also added:
Self check-in to minimize and adhere to social distancing recommendations
Limited or full service housekeeping options based on guest preference
Extended breakfast times allowing full service and NEW grab and go choices
In-room or traditional dining room options
Reconfigured dining room to allow for proper social distancing
Additional daily sanitizing routines in common areas and on door knobs
Disposable TV remote covers
Open access hand sanitizer stations
Reserving for a Later Date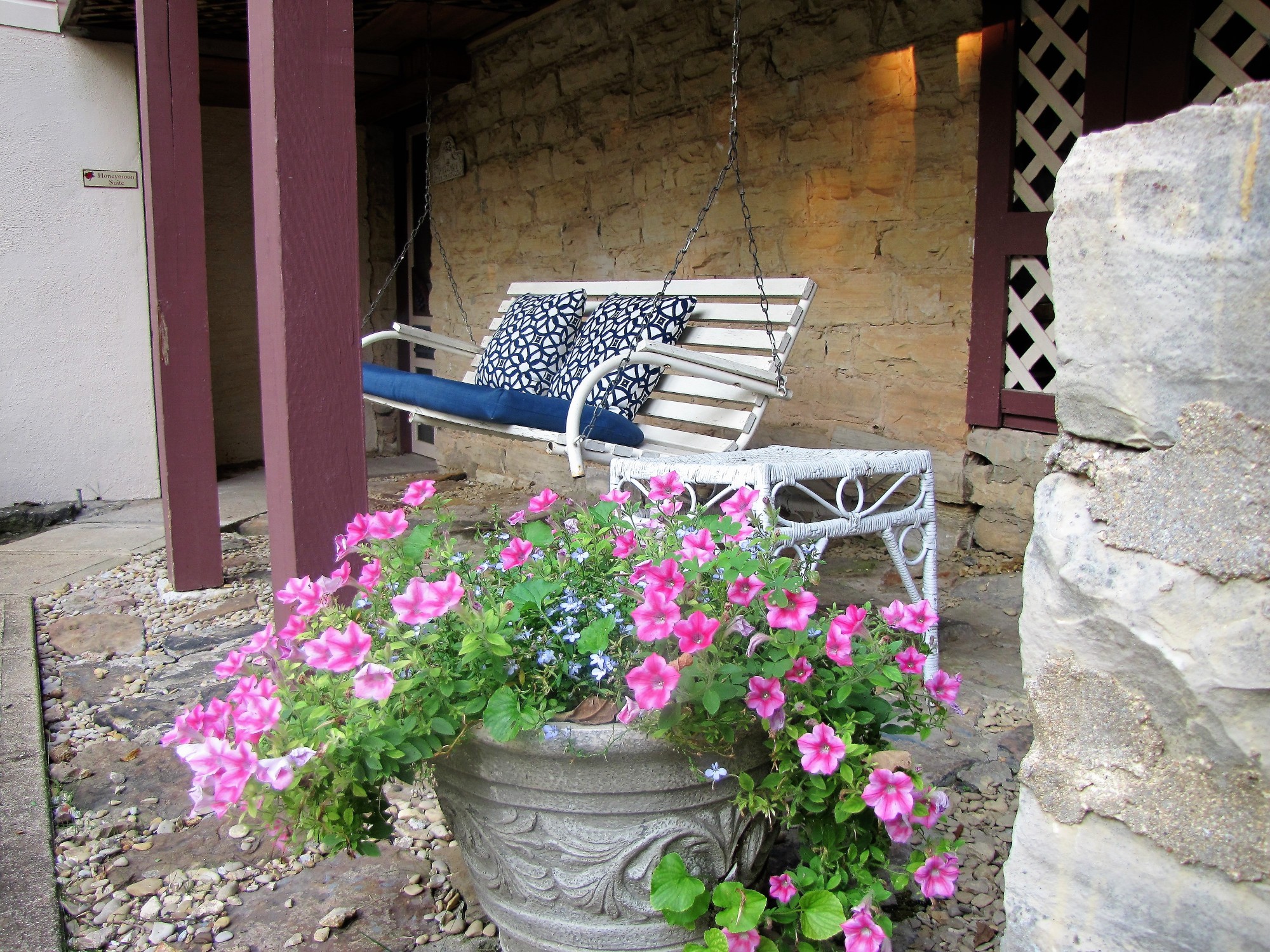 With the current restrictions in place, many simply cannot come enjoy historic Eureka Springs right now – but the situation is a temporary one. For those of you unable to travel now but wanting to support a small business like ours, please consider reserving ahead.
Here at 5 Ojo, we're always happy to see you and thank you for your support!