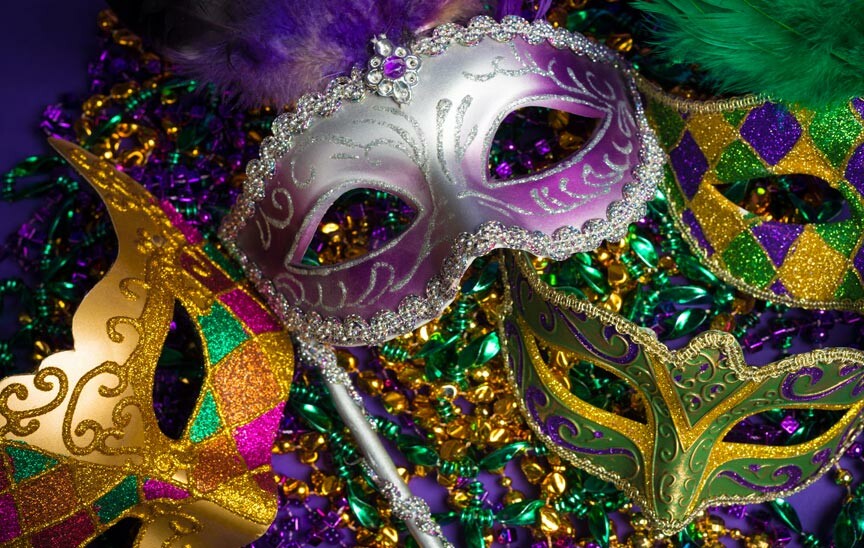 Fairytales, Fables, and Folklore are the theme for Eureka Springs Mardi Gras 2020! Eureka Gras sees a cornucopia of events, including parades, parties, masked balls, and other events on now through the last week of February.
If you think New Orleans has the American lock on Mardi Gras, think again. While N'awlins and places like Mobile, AL get most of the press, Mardi Gras is celebrated all over the country, to some degree or another. Perhaps nowhere with as much joy and enthusiasm as right here in Eureka Springs, AR.
We take Mardi Gras seriously, here in Eureka Springs, with our own Royal Court, and Krewe of Krazo (Krazo is Ozark backwards). Eureka Gras includes more than a month of activities, including two parades, numerous parties and formal balls, and lots of 2nd line bands.
One standout is the Taste of N'Awlins, a 2 hour jazz concert with hot beignets, café au lait, and a chance to meet the Royal Court. Another must-see is the annual Eureka Gras Lights & Sound Night Parade. Imagine a Mardi Gras parade with themed floats, walkers, dancers, and bands but at night and bespangled with thousand of tiny lights. Wow!
That's just a tiny taste of the events that make up a Eureka Springs Mardi Gras. Check out the schedule and links below for more details- but don't wait too long. Many Eureka Gras events are ticketed and sell out fast as the dates approach. Get yours now, while you can!
Laissez les bon temps rouler!
Eureka Springs Mardi Gras 2020 Events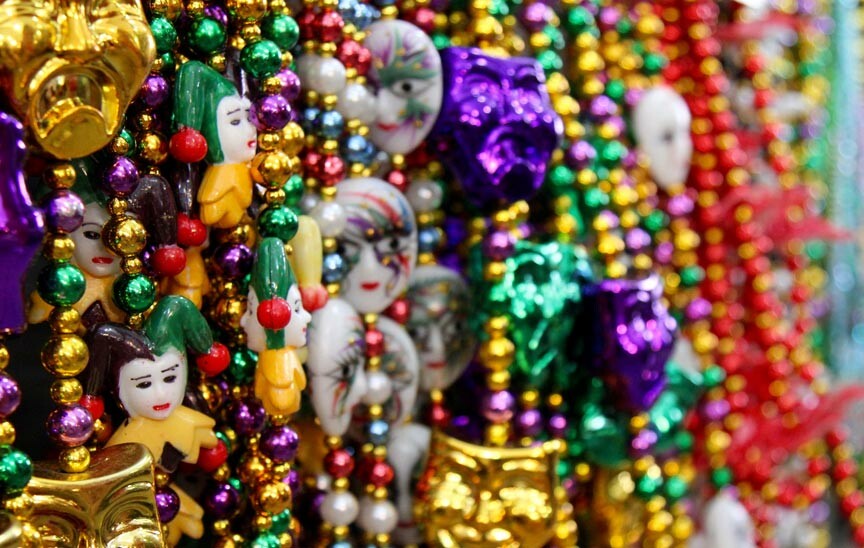 King's Day Kick Off
Jan 11, 5pm at Center Stage
Umbrella Decorating
January 15 & 22, 5:30pm at Eureka Live
Grail Decorating
January 29, 5:30pm at Nyx
Taste of N'awlins
Feb 1, 1pm to 3pm at The Grand Central Hotel and Taverne
Krewe du Kork Harlequin Ball – Feb 1, 5pm to 8pm
Artigras Palette to Palate
February 6, 5:30pm to 10pm at Crescent Hotel Conservatory
Coronation Ball
February 14, 5:30pm to 10pm at the Inn of the Ozarks Convention Center
Jokers' Masquerade Ball
February 21, 6pm to 10pm at the Inn of Ozark Convention Center
Eureka Gras Day Parade
February 22, 2pm to 3pm on Spring and Main Streets in downtown Eureka Springs
Eureka Gras Parade After Party
February 22, 4pm at Center Stage
Eureka Gras Night Parade
February 23, 6pm to 7:30pm on Spring and Main Streets in downtown Eureka Springs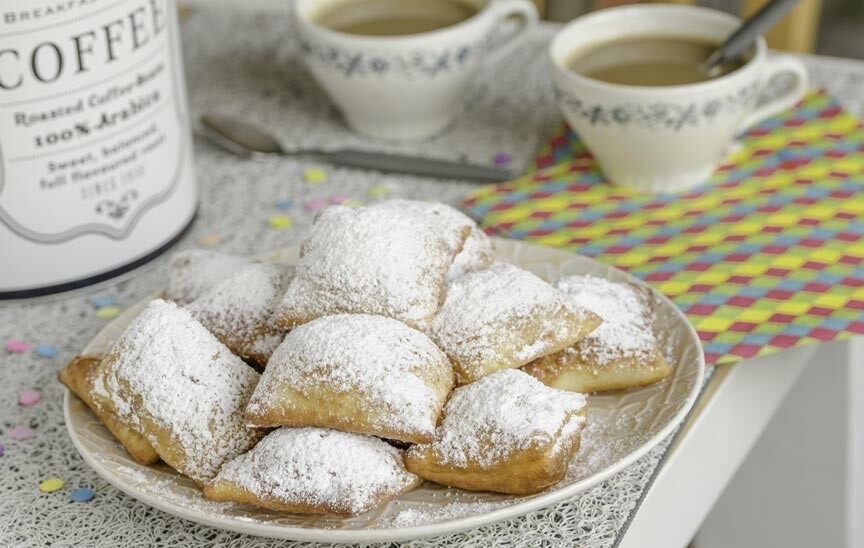 Jazz Brunch
February 23, 11am to 2pm at the Crescent Hotel
7th Annual Black Light Ball
February 23, 7pm to 11:59pm at Chelsea's Corner Cafe and Bar
Visit the Eureka Gras website for more information and tickets. You can also visit this event on Facebook.
Eureka Springs Lodging
Looking for accommodations in Eureka Springs? Look no further! 5 Ojo, a Eureka Springs bed and breakfast, is always ready to be your home away from home. Our award-winning Eureka Springs inn offers nine rooms/suites located on the highest peak in city limits yet just a short stroll to downtown shops, restaurants, and galleries. We're also on the City Trolley System, putting all of Eureka Springs at your feet. Book your stay at 5 Ojo today!