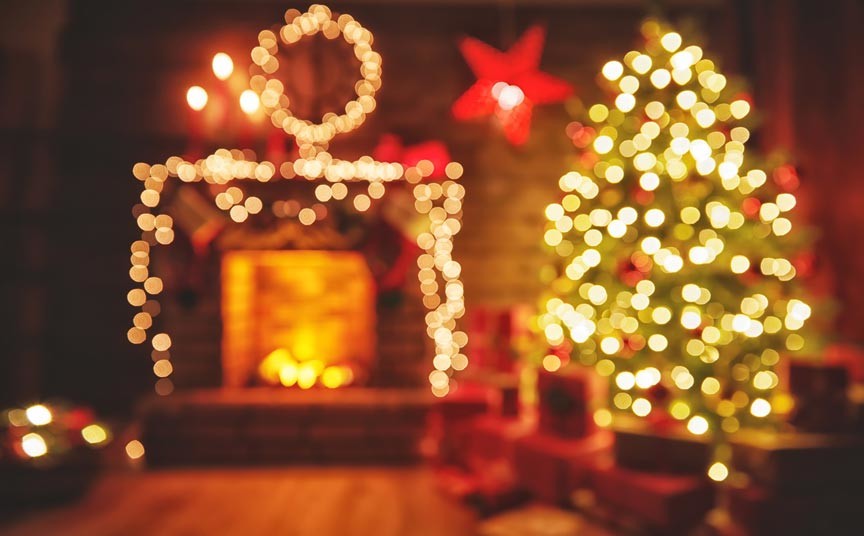 The Eureka Springs Christmas Parade Of Holiday Events is just about to begin! From drive through light displays, holiday concerts, scavenger hunts, and parades, a Eureka Springs Christmas has it all!
There's never a bad time to enjoy a Eureka Springs getaway but, if one had to choose, the holiday season would be a contender. Eureka Springs knows how to celebrate and the holidays give us just one more excuse to do so. Or several more, if you look at any local event calendar. Better yet – just read on!
Eureka Springs Christmas Events
Drive-Through Christmas Light Display – Thursdays through Sundays, November 22nd to Jan 1st, 5:30pm to 8pm
Experience an entrancing, drive-through Christmas light display on the grounds of The Great Passion Play. Entry by donation. Learn more.
The Eureka Springs Christmas Parade of Lights – November 30th, 6pm to 8pm
The annual Eureka Springs Christmas Parade of Lights is one of the town's most popular parades – and that's saying something! The parade includes floats, walkers, bands and, as it is held at night, thousands of twinkling lights. This year's theme is "A Vintage Christmas." Don't miss it!
Eureka Springs Candlelight Tour of Homes – December 1st, 3pm to 8pm
Get a glimpse of a bygone era during this annual, self-guided tour of some of Eureka Spring's most beautiful, restored homes, all lavishly decorated for the season. Carolers, Christmas music, refreshments, and docents in Victorian attire. Get tickets and more information here.
John Two Hawks Holiday Concert – December 1st, 7pm to 9pm
Join Native American musician, author, orator, and activist, John Two Hawks, at his 16th annual Eureka Springs Christmas concert. Tickets and more information: www.johntwohawks.com.
Crescent Hotel Christmas Tree Forest – December 3rd through January 1st
Come see more than 30 brightly decorated and glittering Christmas trees at the 1886 Crescent Hotel. The annual Christmas forest at this historic mountaintop resort is a community-wide decoration event that raises money for local charities.
Night of 1000 Santas – December 8th, 5pm to 11pm
Night of 1000 Santas is downtown Eureka Springs annual Santa scavenger hunt. Join in the fun as hundreds compete to win the most points for a Eureka Springs getaway. Learn more on Facebook.
Ozark Chorale Holiday Concert – December 8th @ 7pm to 9pm
Join in this Eureka Springs Christmas tradition stretching back nearly a quarter of a century. Familiar holiday tunes will be interwoven with classical chorale pieces, folk tunes, lively spirituals, and the music of new composers. Come and celebrate the season with the Ozark Chorale.
Eureka Springs Christmas Lodging
Whether you're here to celebrate the holidays … or escape them, 5 Ojo Inn is would love to be your host. Our Eureka Springs B&B provides Ozarks hospitality, lush accommodations, and fabulous gourmet breakfasts. Plus we're just a short stroll from the fun and excitement in downtown Eureka Springs. Book your stay at 5 Ojo today!