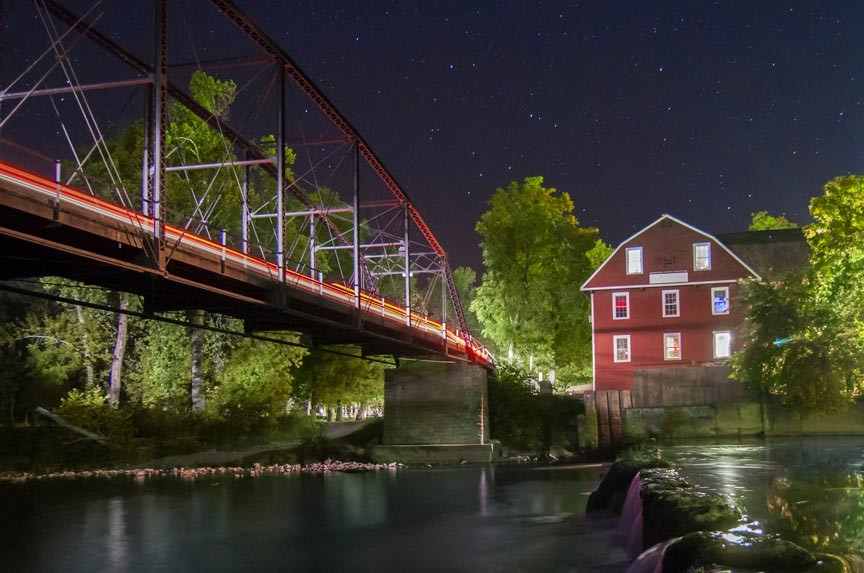 Summer's winding down and autumn is just around the corner. Here in the Ozarks, that means lots of beautiful fall foliage. Even better, it also heralds the approach of Arkansas' biggest arts and crafts event of the year: War Eagle Craft Fair! October 18th through to the 21st, 2018.
The annual War Eagle Craft Fair, Arkansas' single largest arts and crafts event, has been held since 1954. The four-day event attracts more than 125,000 visitors each year, and you should consider joining them!
One reason that the War Eagle Craft Fair attracts so many people is that it's actually three fairs in one! War Eagle Mill Fall Arts and Crafts Fair, The Sharp Show, and War Eagle Fair.
The War Eagle Mill Fall Arts and Crafts Fair is held on the mill grounds, the Sharp Show in the adjacent fields, and the War Eagle Fair across the bridge. All in all, more than 250 craft vendors will be in attendance – and not just any ol' vendors, either.
Each artisan goes through a strict screening process before being allowed to sell at the craft fair. The fair's mission is to both showcase and preserve the artistic traditions of the Ozarks, so they have to be picky. Consequently, you can rest assured that what you see and buy at the fair are true examples of Ozark tradition, to be treasured and passed down.
With three fairs and over 250 artisans to peruse, you're going to need to refuel! Luckily, War Eagle Craft Fair also offers plenty to eat. The Bean Palace Café, located on the third floor of the Mill, presents a full country breakfast and lunch specials. Food concessions on the mill grounds offer snacks and even full, sit-down dinners!
Other amenities include parking assistants, permanent restrooms, and who can ignore the the picturesque, historic surroundings?
War Eagle Craft Fair 2018
Thursday, October 18th to Sunday, Oct. 21st, 2018
11045 War Eagle Rd | Rogers, Arkansas 72756
Visit wareaglemill.com for more details. You can also follow this event on Facebook.
Eureka Springs Lodging
After a long day's shopping at War Eagle Craft Fair 2018, you'll be so happy to see your guestroom at 5 Ojo Inn Bed & Breakfast … or maybe you'll make a bee-line for the hot tub on the deck. Either choice is completely understandable! Our historic Eureka Springs B&B is less than 30 minutes from War Eagle Mill, offering comfie, private guestrooms and suites, gourmet breakfasts, and complimentary extras. Book your room now at 5 Ojo Inn Bed & Breakfast!