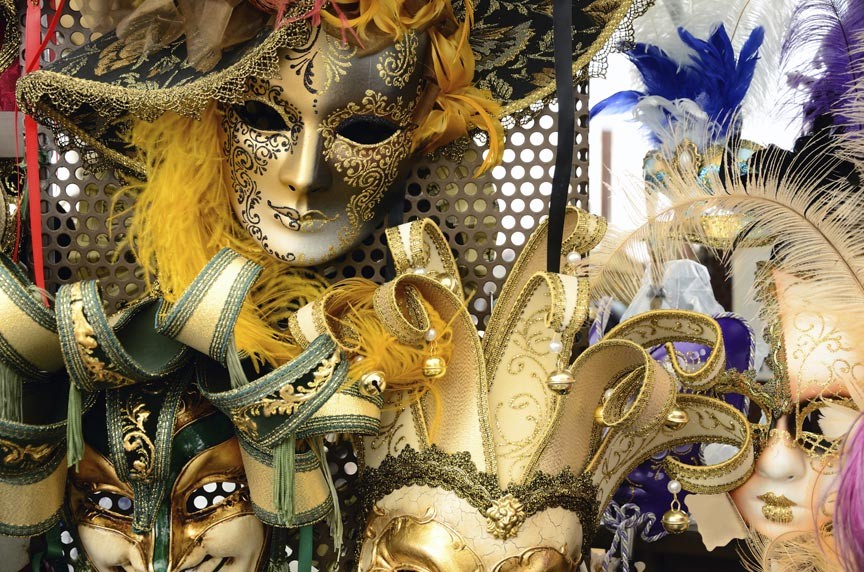 The Krazo Krewe is back for the 10th annual Eureka Springs Mardi Gras celebration: Eureka Gras 2015!
You survived Thanksgiving and the end of the year holidays like New Year's Eve – now its time to get set in kicking off the New Year right with Eureka Gras 2015 – the Mardi Gras celebration in Eureka Springs, AR!
Mardi Gras is celebrated internationally – despite New Orleans sopping up all the attention! – and Eureka Springs knows a thing or two about putting on a big party, I can assure you. Under the careful eye and direction of the Krewe of Krazo ("Krazo" is "Ozark" backwards, see … ) Fat Tuesday is done up every year in grand, Eureka Springs style.
A two-month long celebration, Eureka Gras features thirteen jam-packed days of N'awlins-style events. The theme of this year's festival is,"Carnival 2015 – Around the World" and it is shaping up to be another amazing time – take a look for yourself:
2015 Eureka Gras
Jan 10th – Kings Day Kick Off
5pm, Rowdy Beaver – 417 W Van Buren
Jan 31st – Taste of New Orleans
3pm, Keels Creek Winery – 3185 E Van Buren
Feb 6th – Mayor's Ball
6pm, Basin Park Hotel
Residents & Visitors Welcome
7pm-10pm, Live music, FUN, Second Line & Beads.
Featuring Joe Giles and the Homewreckers.
Feb 7th – Eureka Gras Light & Sound Parade
6pm, Downtown on Spring and Main streets-6pm
Feb 7th – Black Light Ball
8pm, TBA
Feb 12th – Hookers/Jokers Ball
6pm, Inn of Ozark Convention Center – 207 W. Van Buren
Feb 13th – Coronation Ball
Crescent Hotel Crystal Ballroom – PRIVATE EVENT
Feb 14th – Mardi Gras Parade
2pm, Downtown on Spring and Main streets
Feb 14th – Krazo Kostume Kontest
3:30pm, New Delhi Cafe – 2 N Main St
Feb 15th – Jazz Brunch
11am-2pm, Crescent Hotel – 75 Prospect Ave.
Bring your Umbrellas – Reservations recommended
Feb 16th – Arti Gras Reception
6pm, Caribe Cantina – 309 W. Van Buren
Festive Dress
Feb 17th – FAT Tuesday – St Liz Cajun King Cake Ball
6pm, Parish Hall – 232 Passion Play Rd
Limited Seating!
As you can see, there are plenty of reasons to come to Eureka Gras – so book your trip today while there are still tickets for the big events! Tickets and schedules, as they develop, can be had at the Eureka Gras website.
2015 Eureka Gras Lodging
Whether your Eureka Springs getaway is all about Eureka Gras or one of the many other, wonderful, Eureka Springs vacation reasons, you can rest easy with us, here at 5 Ojo Inn Bed & Breakfast! Let us be your home away from home during Eureka Gras – or any time you're in town!
Laissez les bon temps Rouler!