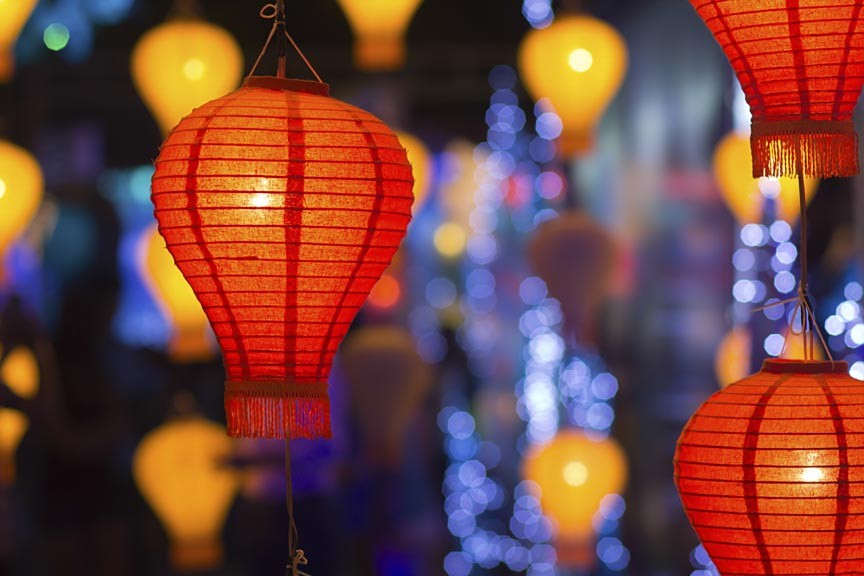 Eureka Shines Grand Illumination is a two-week long event that sees the Victorian village of Eureka Springs transformed by thousands of glowing oriental silk and paper lanterns.
In its fourth year, Eureka Shines Grand Illumination 2014 begins Monday, June 30th. Come and see the ornate, historic architecture of downtown Eureka Springs adorned with brightly decorated and oriental lanterns of many shapes and sizes. The Eureka Springs Preservation Society will decorate the public parts of downtown while participating, private owners will decorate their own businesses and homes.
While all the different colored lanterns make the town pretty during the day, the true, breathtaking majesty of the spectacle is made clear with the onset of night. Come witness the awesome and stirring site of the Victorian town of Eureka Springs all aglow with thousands of glowing paper lanterns; the motes of light creating a scene as if out of some fantastic dream.
As always, there will be a friendly Decorating with Lanterns contest featuring a $100 cash first prize, a $75 cash second prize, and a $50 cash third prize for 'Best Decorated House' or 'Best Decorated Business.' Winners will be announced during the Eureka Shines! Grand Illumination Contest Winners announcement party, scheduled for Thursday, July 3 at 8pm.
Eureka Shines Grand Illumination has become a beloved Eureka Springs tradition in just four years and is held in conjunction with the Eureka Springs' July Calendar of Events, including the 4th of July parade, Independence Day celebration and activities in Basin Park, and Fleur Delicious. The beautiful lanterns of the Eureka Shines Grand Illumination will hang from June 30th to July 14th.
Lodging for Eureka Shines Grand Illumination
5 Ojo Inn Bed and Breakfast still has some rooms available for the Grand Illumination and Independence Day weekend. Come and celebrate the 4th of July in Eureka Springs and see the town transform at dusk. Book your room now before town fills up for this beautiful and special event.