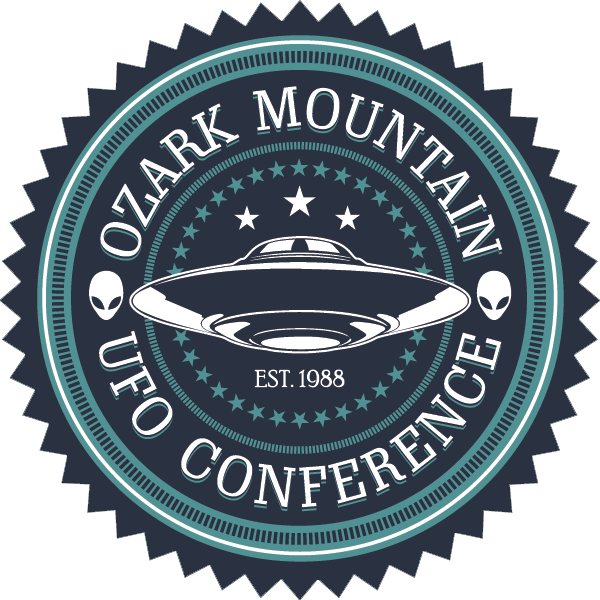 The 27th Annual Ozark Mountain UFO Conference in Eureka Springs, Arkansas is scheduled for April 11th through the 13th so now is a great time to get those tickets before they are sold out!
This year's event is shaping up to something great with numerous guest speakers, a wide array of vendors, a chance to meet and eat dinner with the celebrities, and two film premieres.
Since 1987, the Ozark Mountain UFO Conference (originally the Ozark UFO Conference) has brought the latest discoveries, theories, evidence, and important speakers to seekers and believers who know: they're out there.
– The Speakers –
Haktan Akdogan, Dolores Cannon, Linda Moulton Howe, George Noory, Antonio Paris, Nick Pope, Anthony Cataldo, Travis Walton, and Sherry Wilde will all be on hand for the 27th Annual Ozark Mountain UFO Conference. For a full schedule of talks, go here.
– Meet the Speakers Dinner –
Take the opportunity to have dinner with the speakers on Saturday at the Basin Park Hotel Ballroom. All of the Ozark Mountain UFO Conference speakers will be in attendance but space is limited so don't hesitate to get your ticket!
– Film Premieres –
"The Hidden Hand" – an award-winning documentary taking a hard look at an array of extraterrestrial topics such as alien abduction, human/alien hybridization, the military's reverse-engineering of alien technology and the government cover-up of anything related to extraterrestrials.
"Zipper" – New Mexico native Martin Reed totals his car on the way to work but is left impossibly uninjured. The more he questions why, the more unanswered questions he discovers. Was this just a lucky, freak accident or … something else.
The 27th Annual Ozark Mountain UFO Conference
April 11th through the 13th
For directions, details, tickets and more, please visit: www.ozarkufoconference.com
Eureka Springs Lodging
No matter your reason for visiting Eureka Springs, Arkansas, staying at 5 Ojo Inn Bed and Breakfast for your lodging is an excellent choice. At 5 Ojo Inn Bed & Breakfast, you'll experience Ozark hospitality and fabulous gourmet breakfasts in a convenient, comfortable, and friendly setting with historic charm. Nestled in the protective embrace of our wooded lot, you'll find yourself just a short stroll from downtown Eureka Springs – the perfect alternative to impersonal hotel accommodations.