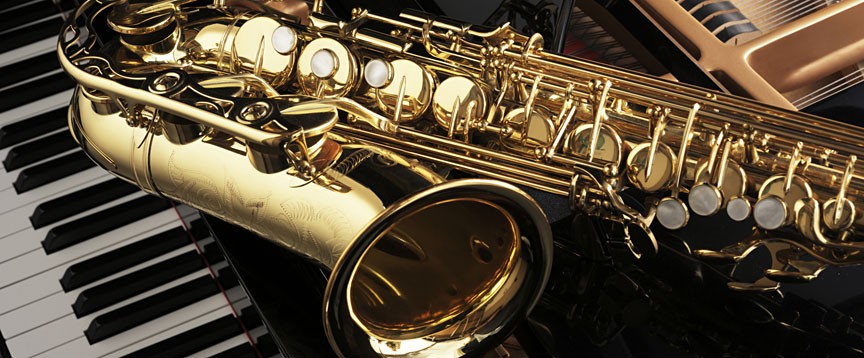 Music will once again fill Basin Spring Park and venues around town as 2013 Jazz Eureka takes the stage September 13th through 15th in Eureka Springs, AR.
A Sunset Serenade kicks off 2013 Jazz Eureka Friday, September 13th from 7 – 9pm with free music by the Fayetteville Jazz Collective. This 18-piece big band composed of Northwest Arkansas' finest jazz musicians, represents over 200 years of combined jazz experience with its band members. The Fayetteville Jazz Collective has been thrilling audiences all over the 4-state region and their show is not to be missed.
The celebration continues Saturday, September 14, from noon until 7pm with free tunes in the park by Alan Gibson and First Line, the Richard Bruton Quintet, The Walter Savage Trio, and the NSU Jazz Sextet, part of the Northeastern State University Jazz Lab.
Headliners Spyro Gyra take the stage Saturday night, 7:30 pm at The Auditorium. The band brings back many good memories and  we have tickets to see this performance ourselves.   Known for the energetic virtuosity they bring to the stage, Spyro Gyra is a jazz fusion band that formed in the mid-1970s. Since then, they have performed over 5,000 shows, released 29 albums, sold over 10 million albums, earned on platinum and two gold albums, and received Grammy nominations for each of their last four albums. Celebrating their 39th year, Spyro Gyra combines elements of R&B, funk, and pop into their traditional jazz roots.
The festival closes with one more free performance in Basin Spring Park on Sunday afternoon at 1pm, when the Missouri State Jazz Band will perform traditional and contemporary big band music.
Jazz Eureka
For more information: jazzeureka.org
Lodging in Eureka Springs
No matter why you come to Eureka Springs, let 5 Ojo Bed and Breakfast be your home away from home. We're eager to show you just how comfortable Arkansas Ozarks hospitality can be!