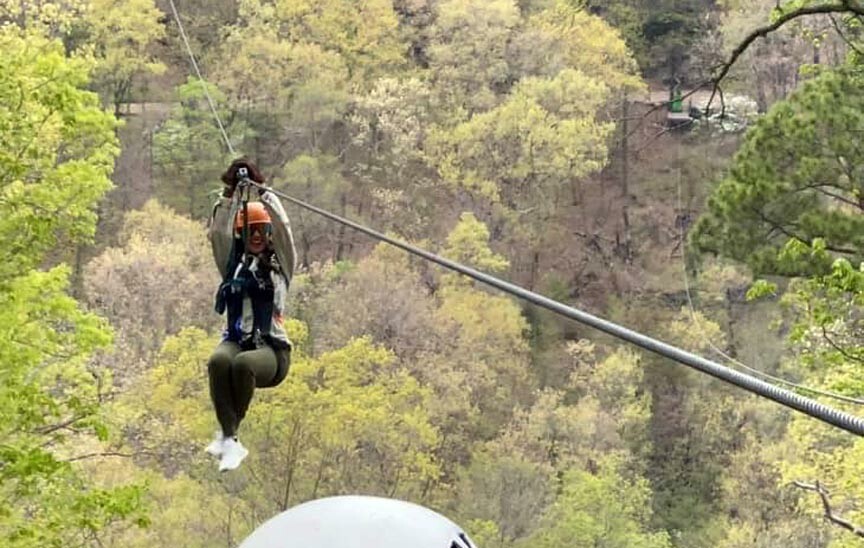 Take your summer vacation to new heights with a zipline canopy tour in Eureka Springs' with Ozark Mountain Ziplines!
If you've never ridden a zipline, it's quite an experience. A little like flying, a little like an amusement ride, and a whole lot of exciting fun.
Ziplining is like flying in that you're high above the ground and moving quickly with nothing around you but the treetops. It's like an amusement ride in that it takes no effort or concentration on your part; just relax and enjoy the experience.
Read the rest of this page »