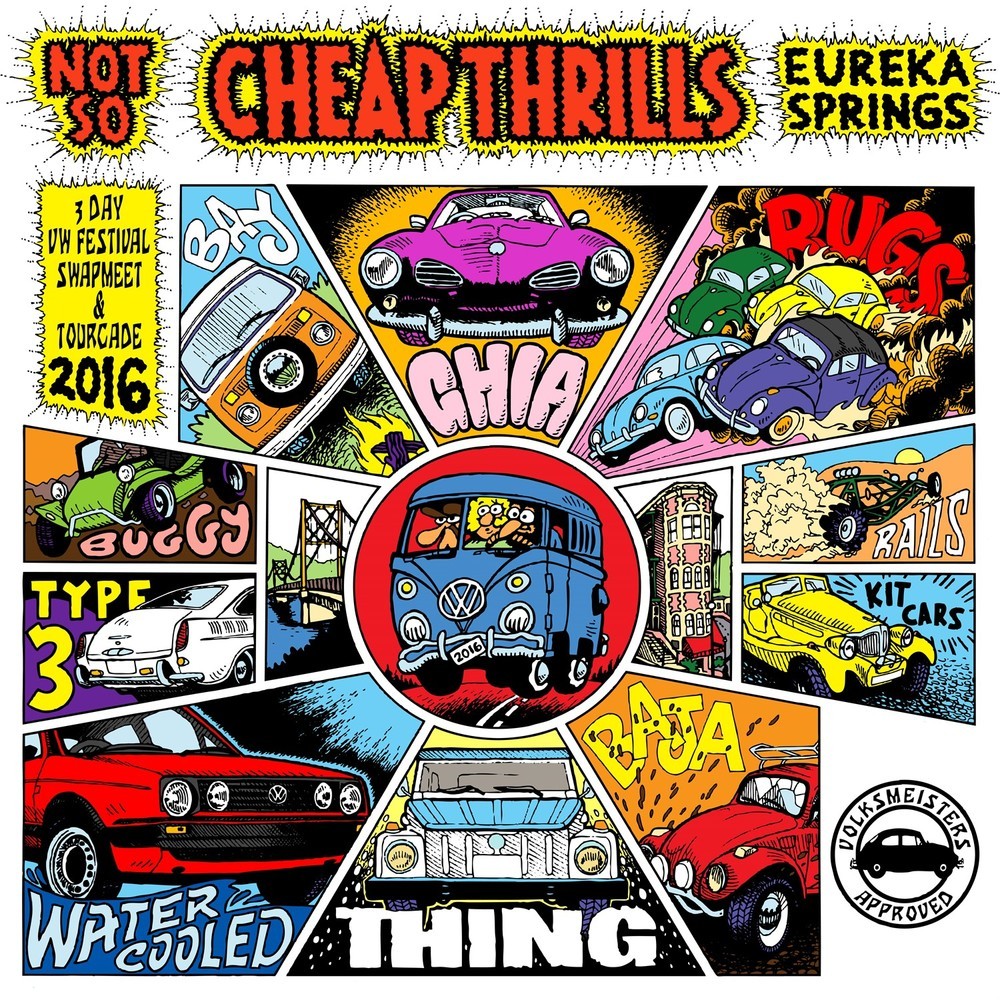 Volkswagen drivers and fans: get set for the 22nd annual, 3 day Eureka Springs VW Festival – scheduled for August 26th, 27th, & 28th, 2016!
Hundreds of people gather each year in downtown Eureka Springs for the Eureka Springs VW Festival. A celebration of all things Volkswagen, the festival includes a swap meet, tourcade, parade, barbecue, and live entertainment.
A standout for the festival is the Parade of Volkswagens. A Mardi Gras-like affair, the parade features lots of honking, with drivers and passengers throwing beads, candy, and other trinkets to the excited crowd. The parade, like the festival itself, includes lots of different types of VWs, old and new, with many tricked out in fascinating and creative ways.
Read the rest of this page »