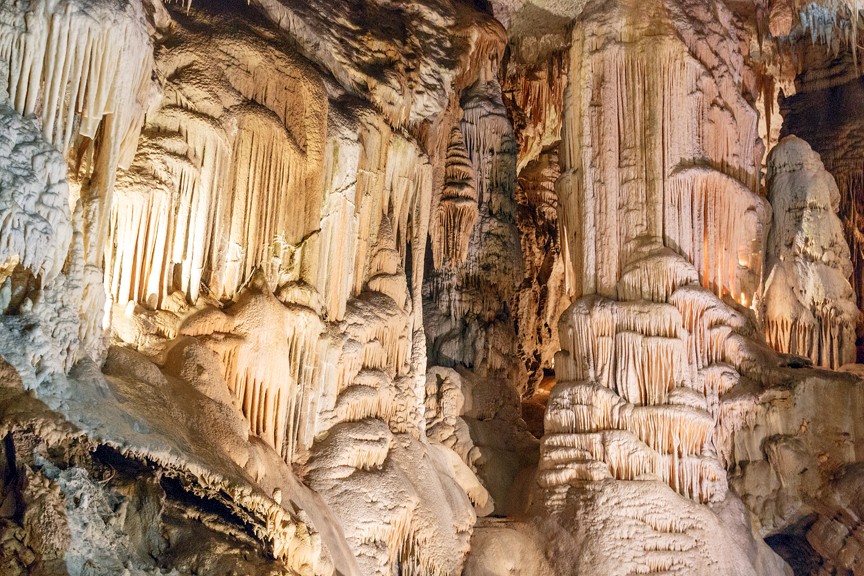 Arkansas' unique geology has it riddled with fascinating and historic caves and caverns. In fact, there are three caves within 30 minutes or less of our Eureka Springs B&B: War Eagle Cavern, Cosmic Cavern, and Onyx Cave!
Arkansas' many caves and caverns were formed when ancient sea beds solidified into limestone and calcite. These deposits were then shaped over the millennia by the constant drip and flow of water. The caverns and their delicate stalactites, stalagmites, and other ormations are the result of this process. Some caves, known as "living caves," are still wet and in the process of being formed.
The great number of caves open to the public makes Arkansas a caver's destination. Eureka Springs feels particularly lucky to have three such wonderful examples so close by.
Read the rest of this page »