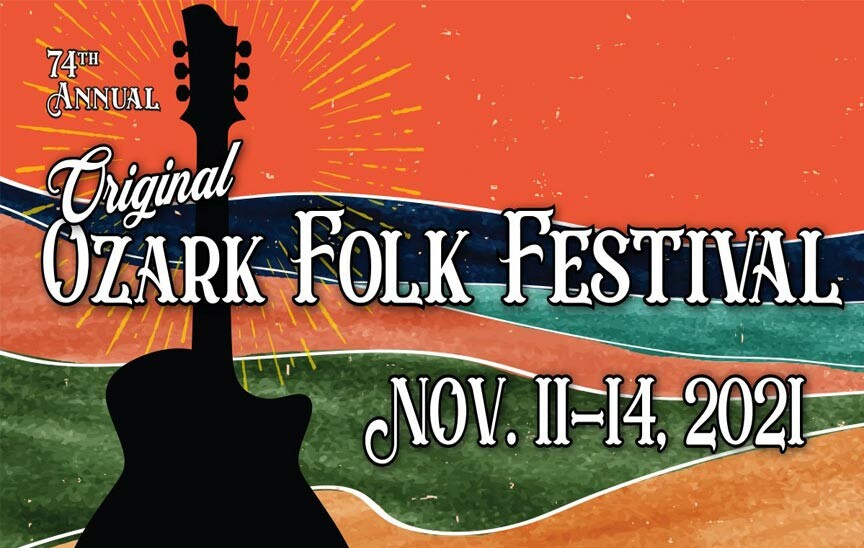 Come to Eureka Springs this November and experience 3 days of fun and music at Original Ozark Folk Festival 2021. This year marks the 74th annual return of America's longest continuously running folk festival. November 11th through the 14th at various venues around Eureka Springs.
The Original Ozark Folk Festival has been celebrating Ozarks culture in Eureka Springs since 1947. The event draws both talented musicians and hordes of eager Folk and Americana fans to the city every year.
2021 will see a partial return to a normal event after last year's more cautious festivities, with performances taking place in a variety of venues around town. Some safety precautions will still be in place to help insure the personal safety of all who attend.
2021 venues include the Basin Park Hotel, the Main Stage Theater, and the City Auditorium. Basin Spring Park will also once again ring with the sounds of free music on Friday, Saturday and Sunday.
Read the rest of this page »