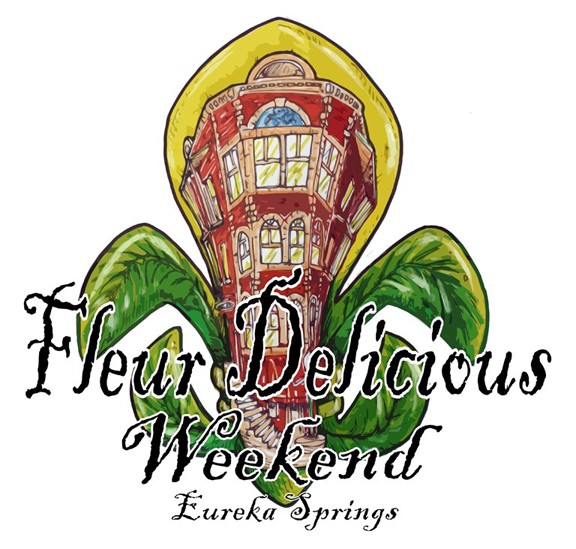 It's almost time for the 6th annual Fleur Delicious Weekend, Eureka Springs' French-themed, festival of the five senses, scheduled for the July 5th through the 10th, 2016.
Back with a passion, Eureka Springs' Fleur Delicious Weekend promises even more of what has made the last 5 years' events such a success!
Fleur Delicious Weekend (a bit of a misnomer, given the full extent of the event – 6 days of activities!) is meant as a celebration of your senses: sight, sound, smell, touch and taste.
Read the rest of this page »