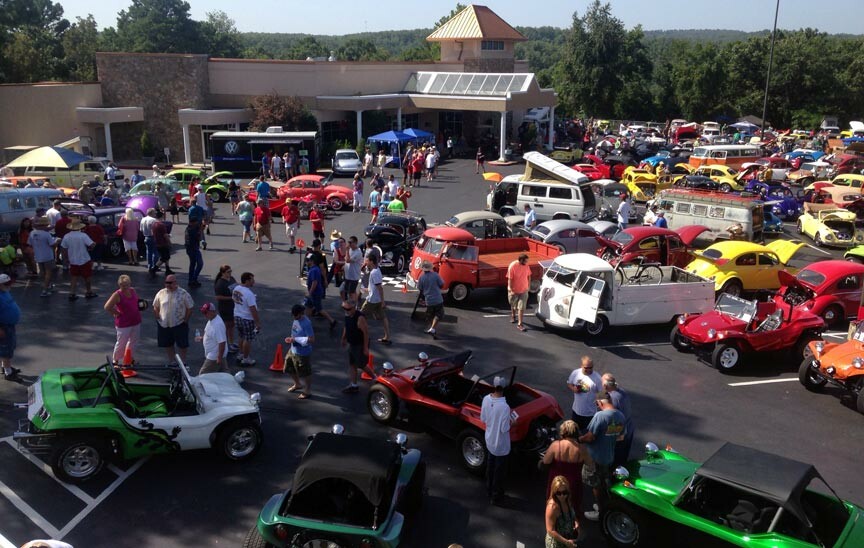 Volkswagen fans and German car enthusiasts alike will not want to miss the 2021 Eureka Springs Volkswagen Weekend and Ozark Euro Rally. August 27th, 28th, and 29th, 2021.
Volkswagens have been popular since the early 1960's and the Eureka Springs Volkswagen Weekend has been a local tradition since 1992. People come from all over the region every year to show off their own cars or to see all the gussied up VW's.
So many folks and cars show up, in fact, that they had to make an overflow show, some years back. Then the overflow show grew so large that it earned its own name: the Eureka Springs Ozark Euro Rally. Though this event was originally just the VW-show overflow, it is now open to German cars of all types and has its own rabid fan-base of attendees.
Read the rest of this page »