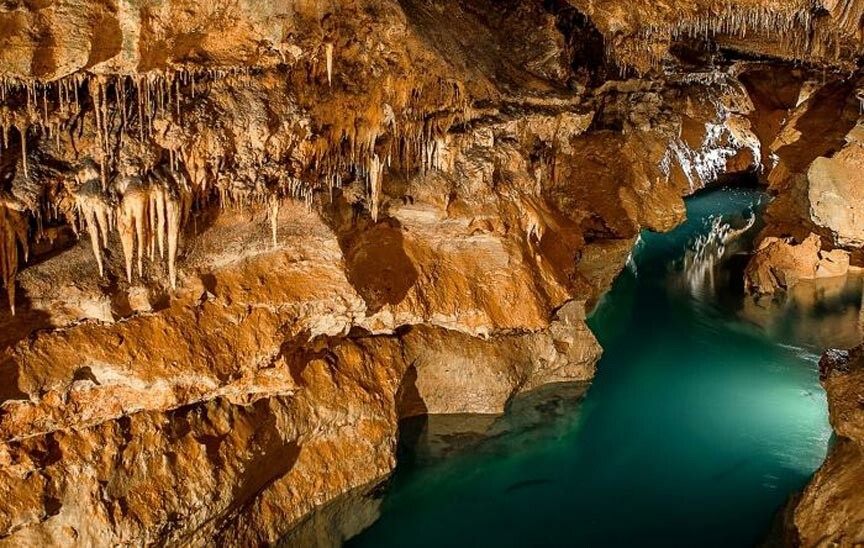 Arkansas is home to some of the best caves in the country and many are within easy reach of Eureka Springs. Cosmic Cavern is a great example, with interesting rock formations, two underground lakes, wild cave tours, and all less than 30 minutes away from 5 Ojo.
Cosmic Cavern is Arkansas's largest privately owned show cave. The cave was discovered in 1845 but wasn't developed as a show cave until 1927. As with virtually all Arkansas caves, Cosmic Cavern is a "living" karst cave.
Karst caves are created by natural erosion over thousands of years. Flowing water slowly eats away softer rock, like limestone, from harder, surrounding stone to leave an empty pocket. A "living" cave is one that is still forming through this process of flowing water and deposited minerals.
Cosmic Cavern is considered one of the top Show Caves in the United States and their cave tours are very popular.
Read the rest of this page »