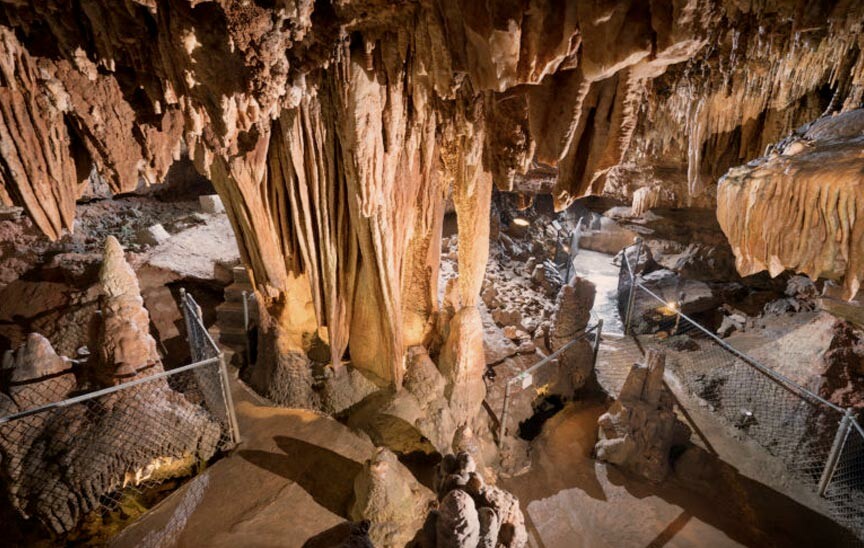 Arkansas is riddled with fascinating caves you can visit and tour. Did you know that Arkansas' oldest show cave, Onyx Cave, is barely 15 minutes away from 5 Ojo, our Eureka Springs inn? It's true!
Onyx Cave first opened to the public in 1893, just a couple of years after its discovery. The cave is filled with fascinating shapes: stalagmites, stalactites, and weird formations of flowstone. In fact, that's where the cave got its name.
Flowstone is a smooth, sheet-like deposit of minerals that forms in a limestone cave, over thousands of years due to flowing water. Flowstone was once commonly referred to as "cave onyx," and at least four states are home to one or more caves with "onyx" in their names.
Read the rest of this page »