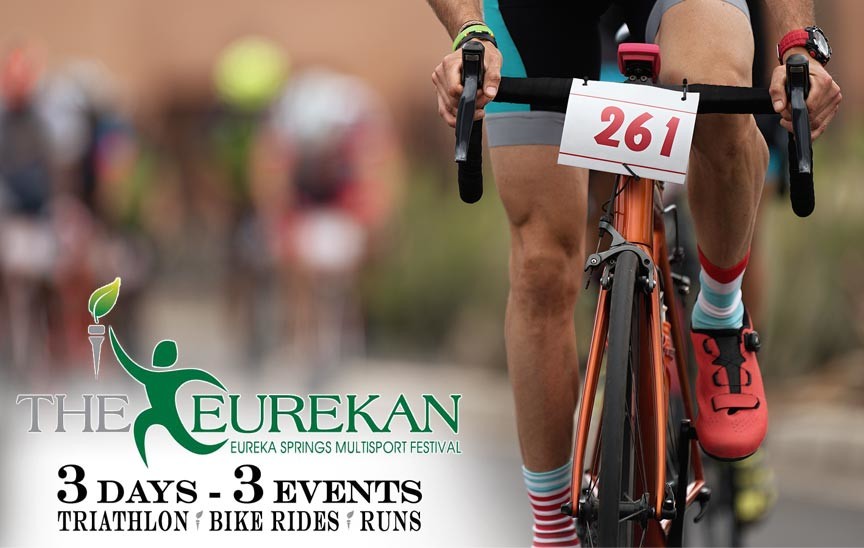 The annual Eurekan is a three-day multisport festival held in and around Eureka Springs, AR. The festival offers a triathlon, 3 different bike races, a 5k, and a 10k race. July 19th through the 21st, 2019.
There may be no better way to get out into the great outdoors than with a good run, swim, or bike ride. The annual Eureka Springs multisport festival offers plenty of opportunities to do all three – and in the majestic beauty of the Ozarks, no less!
In fact, you can enter any event you want – or even multiple events! Why settle for one race when you can run, bike, and swim them all? The festival offers three ways to do just that – via the Triathlon, the Half, or the Full Eurekan.
Read the rest of this page »