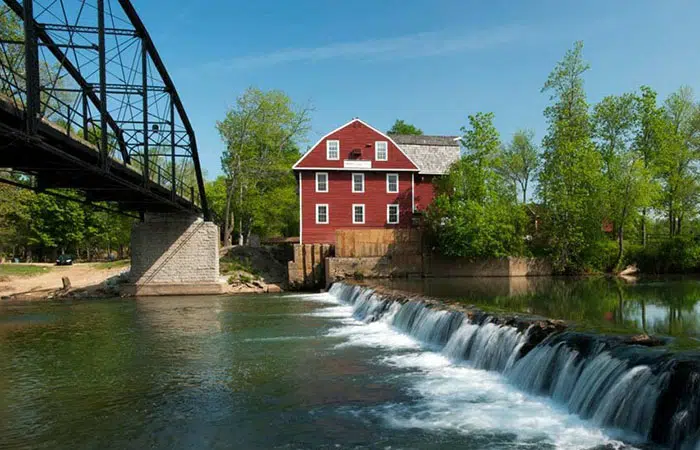 Arkansas' single largest arts and crafts show, War Eagle Craft Fair, is just weeks away. This beloved annual tradition sees over 300 artisans in attendance for four days of quality arts, crafts, and fun. October 19th through the 22nd, 2023.
There's never a bad time to visit Eureka Springs but autumn may be one of the best. Cooler temps, smaller crowds, and don't forget the stunning fall foliage. Add in all the local harvest festivals, Oktberfest, and the massive War Eagle Craft Fair, and you have the recipe for a fantastic fall getaway!
War Eagle Craft Fair is held the 3rd weekend of October, every year, and considered one of the very best craft shows in the country. That's because vendors are screened to make sure their goods meet with the high standards expected at the show. Consequently, the quality of offerings at the show are of the highest caliber.
Another reason this show is so big and so popular is because it's really 3 different craft fairs in one. There event is made up of the War Eagle Mill Fall Arts and Crafts Fair, The Sharps' Show, and War Eagle Fair. The collection of related events features more than 300 artisans, draws an estimated crowd of 130,000 people, and generates more than $1 million in sales.
Whether your a fan of hand crafted goods, looking to do some early holiday shopping, or just want to enjoy a fun day out and about, War Eagle Craft Fair is for you. Even better, War Eagle Mill is only a 30 minute drive from our Eureka Springs bed and breakfast, 5 Ojo. This time of year that means a scenic drive loaded with fantastic, Ozarks fall foliage. Be sure to give yourself some pull over and gawk time!
War Eagle Craft Fair 2023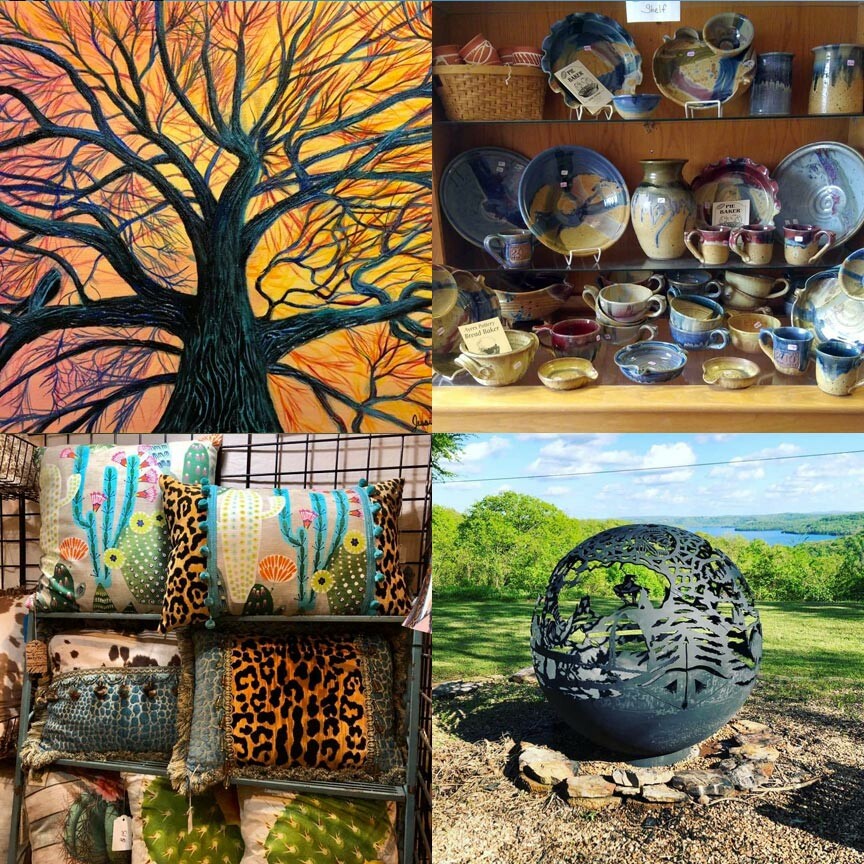 Historic War Eagle Mill, site of the craft fair, is located at 11045 War Eagle Road in Rogers, AR. Visitors to the fair will see handmade arts and crafts of all kinds. Wood carvings, stoneware, paintings, fiber arts, jewelry, blown glass, and much more.
With three shows and 300+ vendors to peruse, you could easily make a day of the show. Many folks take along snacks and drinks or even a picnic lunch. You don't have to, however. War Eagle Mill has its own, popular eatery. The Bean Palace Café is open and offers reasonably priced, full country breakfasts and lunch specials during the show, so there's no need to go hungry.
Other craft fair amenities include parking assistants, permanent restrooms, and a free Fairbook listing all the exhibitors. All this plus you're on a historic farm, rimmed by the beautiful Ozarks.
This year's fair is scheduled for October 19th through the 22nd, 2023. Spend the day at the craft fair, enjoy some lovely Ozarks fall foliage during your drive, then head back to your room at 5 Ojo, Eureka Springs only 4-star, historic B&B!
Visit the craft fair website for more information. You can also follow the fair on Facebook.