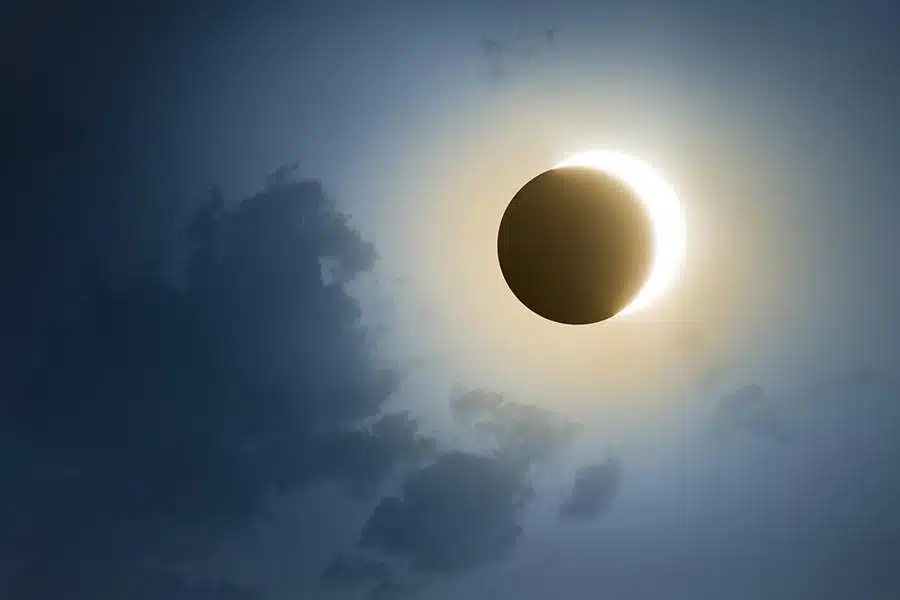 Solar Eclipse 2024, occurring April 8th, is just a little under a year away and excitement is building. This total solar eclipse will cut diagonally across the U.S., from Texas to Maine, and right through the center of Arkansas! Best of all, 5Ojo and Eureka Springs is just an hour outside the totality, great seats for this rare and fantastic natural event!
There's nothing quite like a total solar eclipse. It truly is one of the most fascinating and otherworldly events you can see. I was lucky enough to witness the 2017 eclipse as it passed over Oregon. I can tell you that no picture or video of such an occurrence can compare to experiencing it with your own eyes. Eyes protected by eclipse glasses, of course.
While Eureka Springs is close to the 2024 solar eclipse's path of totality, it isn't inside of it. This means we will only see a partial solar eclipse, not a total one. An eclipse's path of totality, the section of the earth that can see a total solar eclipse, is limited and, the farther away you get, the less of an eclipse you'll see.
Luckily, Eureka Springs is only just outside the path of totality, so we'll still see a very unique and memorable natural event.
Total Solar Eclipse 2024
The total solar eclipse will pass directly over most of Arkansas on April 8th, 2024. The event will begin at 1:45pm local time and last until 2pm, when the moon's shadow finally fades.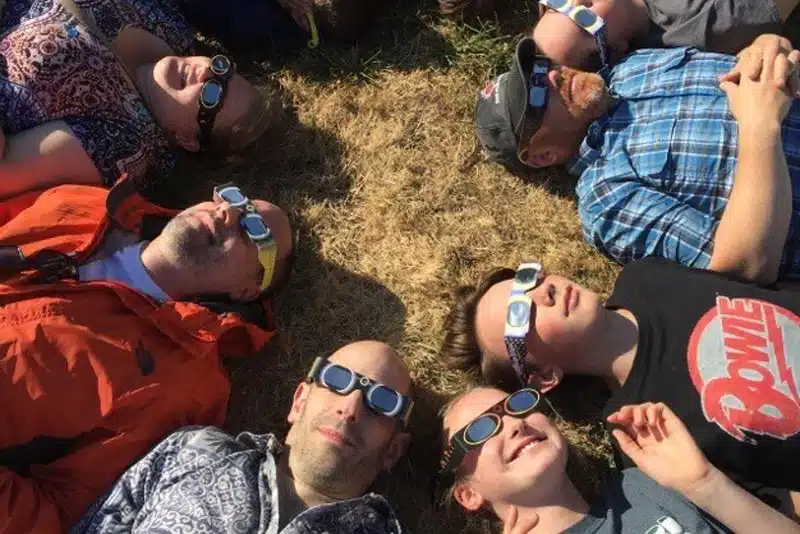 Here in Eureka Springs we'll be treated to, if not a total solar eclipse, the very next best thing. The moon will almost but not quite cover the sun, darkening the day with its shadow, and treating us to a rare and awesome natural spectacle.
5Ojo's unique vantage atop the highest point within Eureka Springs city limits means unprecedented views of the unique phenomenon.
Estimates put the potential attendance for outside visitors to Arkansas for the eclipse at upwards of 180,000. If you hope to witness the event, we highly recommend planning ahead. Way ahead! People have been booking rooms in the area for Solar Eclipse 2024 for over a year now.
Visit www.greatamericaneclipse.com for more information and a map on Solar Eclipse 2024 over Arkansas.