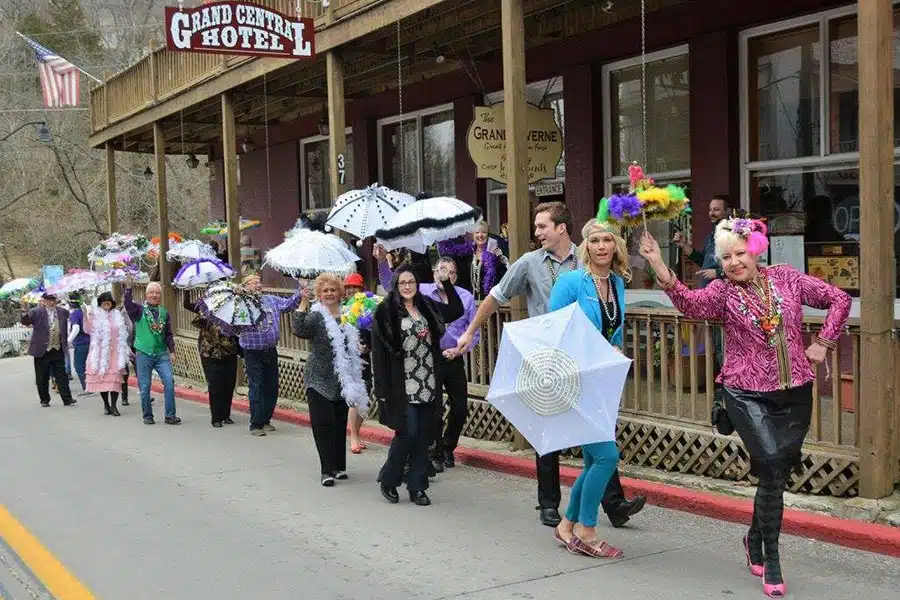 Ready or not, it's Mardi Gras time once again and Eureka Springs' own version of the event, Eureka Gras 2023, is already up and running with a host of fun and fantastic events to attend. Parties, parades, coronations, masked balls, and more, January 14th through February 21st, 2023.
Eureka Springs knows how to party and Mardi Gras may be the biggest, annual party around! Local Krewes work for months, sometimes all year, on making Eureka Gras one of the most colorful and entertaining events of the year.
2023 will be no exception with day, night, and pooch parades, masquerade and coronation balls, costume parties, culinary events, and more. The Night Parade, February 11th, and Day Parade, February 18th, are the biggest draws with floats, walkers, dancers, marching bands, and more.
While many Eureka Gras events are free and open to the public, others are ticketed and may already be sold out. Check the schedule below for more details and don't hesitate to purchase tickets now, while they're still available.
 5 Ojo would love to be your home away from home for any and all of your Eureka Springs adventures. Our award-winning, Eureka Springs bed and breakfast offers a host of top-tier amenities and 9 plush rooms and suites to choose from. Our stunning location on the highest city peak is just a short stroll from downtown shops, restaurants, and galleries. Don't feel like walking or dealing with finding downtown parking? No problem! We're also on the City Trolley System, which puts all of Eureka Springs within easy reach.
Laissez les bon temps rouler!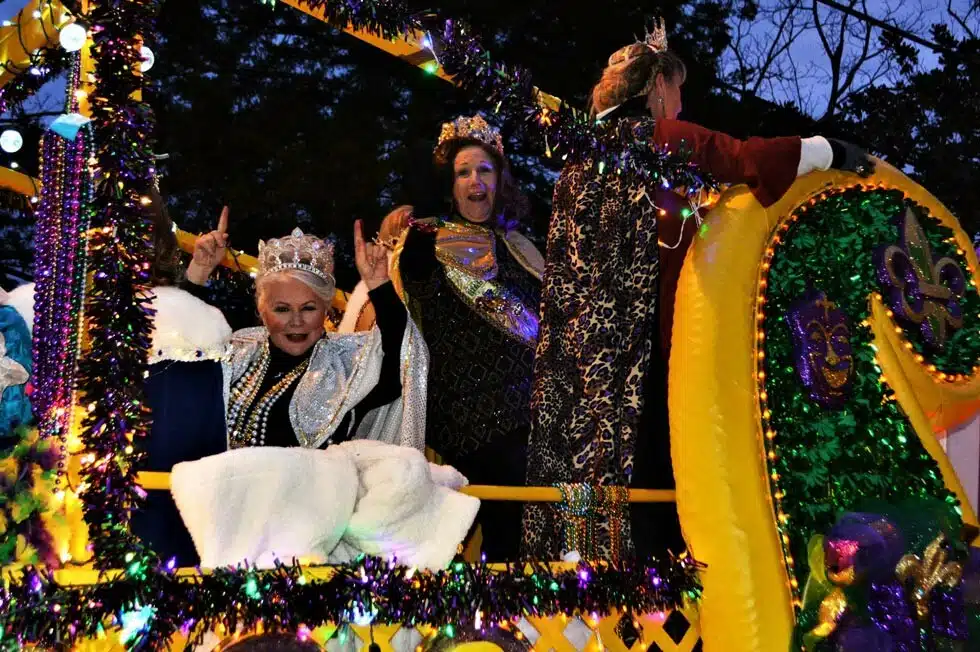 Eureka Gras 2023 Events
Krewe of Krazo Taste of N'Awlins
Jan 14, 2pm to 5pm, at Jack Rabbett's Whiskey Bar
Krewe du Kork Steampunk Benefit Wine Dinner
Jan 28, 6pm to 9pm, at Basecamp Casual Dining and Coffee
Krewe of Barkus Coronation
Jan 31, 12pm to 1pm, at Good Shepherd Humane Society
Krewe of Krazo Coronation Ball
Jan 10, 6pm to 10pm at Crescent Hotel Crystal Dining Room
Krewe of Krazo Night Parade
Feb 11, 6pm to 11pm, in downtown Eureka Springs
ESSA Arti-Gras Palette to Palate
Feb 16, 5:30pm to 8:30pm, at Crescent Hotel
Krewe of Krazo Masquerade Ball
Feb 17, 6pm to 10pm, at Best Western Inn of the Ozarks,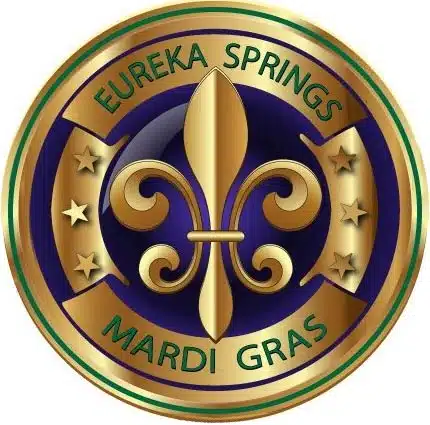 Krewe of Krazo Day Parade
Feb 18, 2pm to 6pm, in downtown Eureka Springs
The New Delhi Cafe Costume Party
Feb 18, 6pm to 8pm, at New Delhi Cafe
Jazz Brunch
Feb 19, 10am to 1pm, at Crescent Hotel,
Krewe du Kork Lundi Gras Red Beans & Rice
Feb 20, TBA, at Basecamp Casual Dining and Coffee
Eureka Springs Fat Tuesday Party at Gravel Bar at Wanderoo Lodge
Feb 21, 5pm to 8pm, at Gravel Bar and Restaurant
Krewe de la Joie Fat Tuesday Mardi Gras Masquerade Party
Feb 21, 6pm to 10pm, at Best Western Inn of the Ozarks
Visit the Eureka Gras website for more information and tickets. You can also learn more about Eureka Springs' Mardi Gras on Facebook.