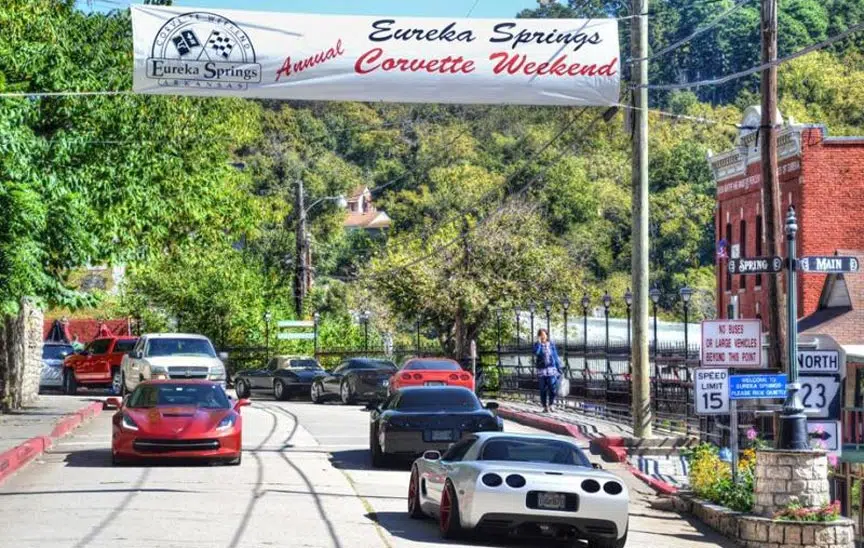 Gearheads and classic car fans alike will not want to miss Eureka Springs Corvette Weekend 2022! The 31st annual return of this popular event promises four days of Corvettes, contests, races, parades, and much more. September 29th through October 2nd, 2022.
Corvette enthusiasts come to Eureka Springs from all around the country every year for Corvette Weekend. The event, held the first weekend of October every year since 1991, only grows with each passing year. And who's surprised?
It's a beautiful time of year for Eureka Springs. There are cooler temps, the leaves are starting to change, and the area is packed with Corvettes and their fans.
Corvette owners are encouraged to come show off their vehicles and join in the fun. All Corvettes from all years, be they stock, modified, restored, or what have you are welcome. Corvette enthusiasts are equally welcome. Come spend 4 days soaking up all the gorgeous cars and fun. And heck, maybe you'll buy your own Corvette at the annual For Sale Corral!
Best of all, our Eureka Springs bed and breakfast location atop the highest peak inside Eureka Springs' city limits is within easy distance of all the fun! 5 Ojo, the only 4-star historic inn in town, is on the trolley line and just a short stroll from downtown attractions. Fantastic!
Eureka Springs Corvette Weekend 2022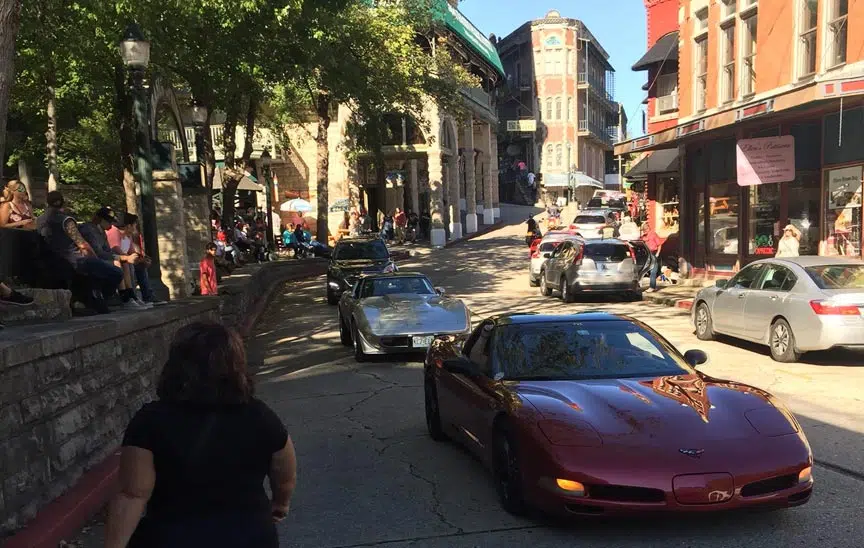 This year's Corvette Weekend is once again scheduled for the first weekend of October: September 29th through October 2nd, 2022.
Weekend highlights include the Owner's Choice Car Show, where spectators vote for their favorite vehicles. A 60 mile, 2 and a half hour Poker Run follows the car show, with winners determined by strongest poker hand.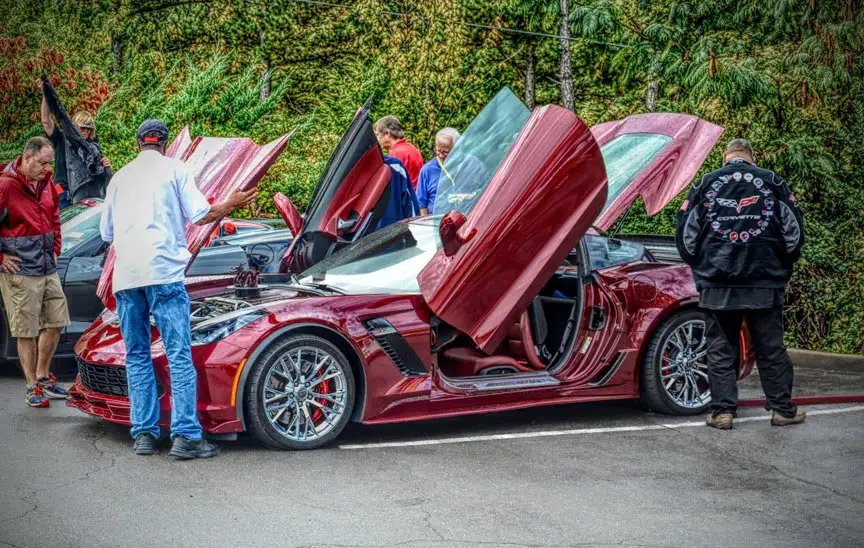 The Fuel Economy Run sees Corvettes attempting to conserve the most fuel while enjoying a pleasant drive through the Arkansas hills. This event is very popular, sometimes attracting a hundred or more Corvettes!
Another popular event is the Blind Man's Short Course Autocross. This event sees blindfolded drivers navigating golf carts through a short cone course with their sighted co-pilot as navigator. Other challenges include the Fan Belt Toss and the Bull's-Eye Rod & Piston Throw. Great fun!
The Award Ceremony is Saturday evening and followed by The Parade of Champions, with the winners strutting their stuff for the cheering of the crowd.
Corvette Weekend events occur at various locations in and around Eureka Springs, AR. Visit www.eurekaspringscorvette.org for a full schedule and more information.