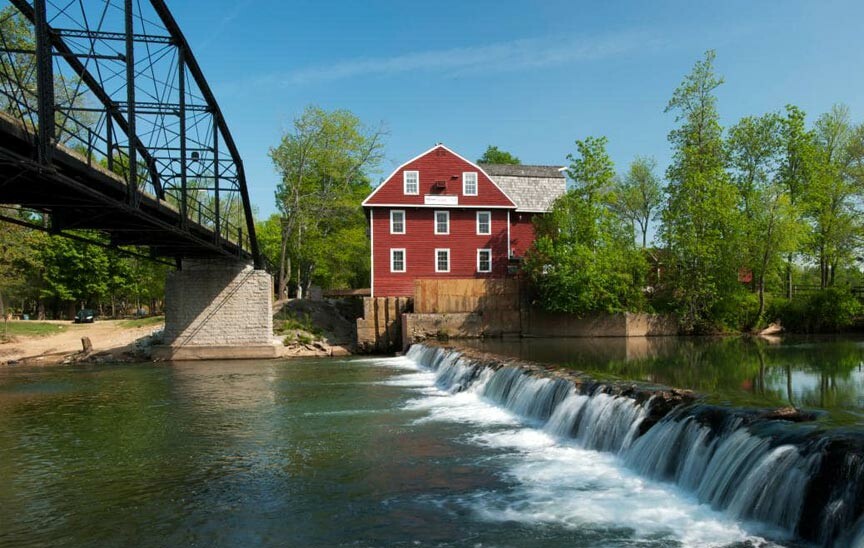 The fall crafts fair at War Eagle Mill is on, scheduled for October 14-17, 2021! Artisans across the Ozarks work hard all year preparing for this weekend. If you appreciate genuine, handmade, arts and crafts – or just a good time – you don't want to miss War Eagle Craft Fair 2021!
Summer 2021 is coming to a close and the Ozarks will soon begin their stunning, fall color show. Eureka Springs is one of the top spots in the nation to view fall foliage and the annual craft show at War Eagle Mill just adds to the reasons why you should come experience autumn in the Ozarks.
War Eagle Craft Fair is held the 3rd weekend of October every year, at War Eagle Mill in Rogers, AR. The annual event sees more than 250 vendors and is actually three shows rolled into one. War Eagle Mill Fall Arts and Crafts Fair is held in the parking lot on the Mill grounds. War Eagle Fair is across the bridge and The Sharp Show is held in the fields adjacent to the Mill.
Visiting the Fair
Historic War Eagle Mill is located at 11045 War Eagle Road in Rogers, AR. This is just a half hour's drive from our Eureka Springs bed and breakfast, 5 Ojo. The picturesque mill has been here since 1832, though it has been rebuilt twice, the last time in 1873. The craft fair has been held here since 1954.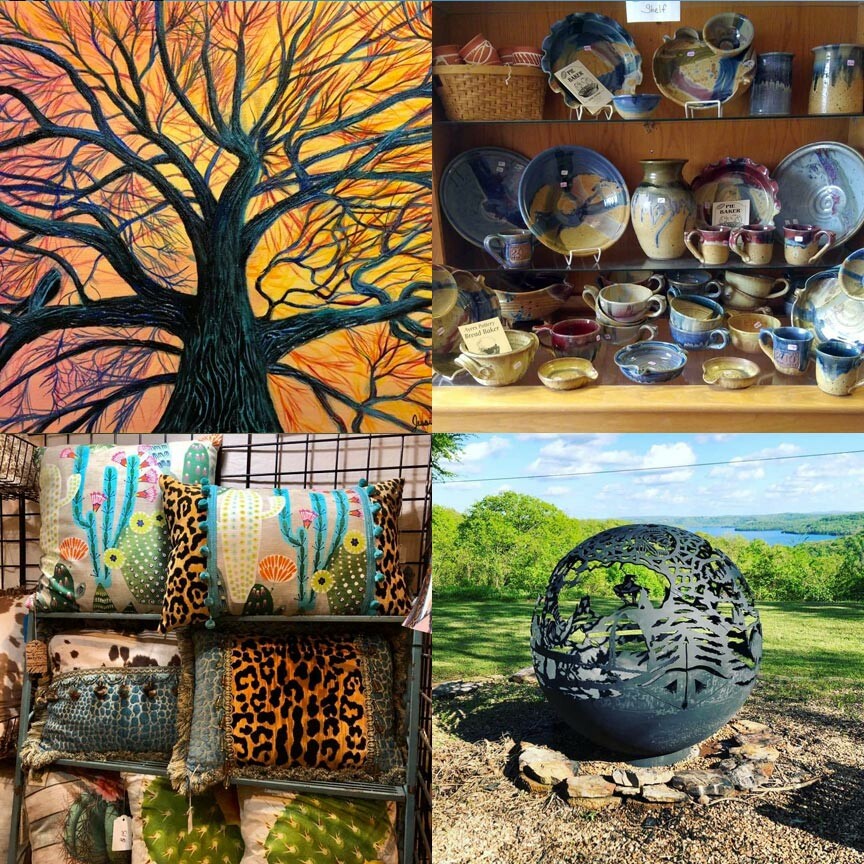 The fair's mission is to showcase and preserve the artistic traditions of the Ozarks and is considered one of the very best craft shows in the country. You'll see original, handmade arts and crafts of all kinds, including carvings, stoneware, paintings, fiber arts, jewelry, and much more.
Prospective vendors go through a strict screening process before being chosen to participate. Consequently, you can be sure that the items you see at the show are honest examples of traditional Ozark handiwork.
With so many vendors and three shows to peruse, you could be here quite some time. Take along a picnic lunch or take advantage of the concessions offered on the grounds. War Eagle Mill is also home to the Bean Palace Café, which offers a full country breakfast and lunch specials. Yum!
War Eagle Craft Fair 2021
Thursday, October 14th: 8am to 5pm
Friday, October 15th: 8am to 5pm
Saturday, October 16th: 8am to 5pm
Sunday, October 17th: 8am to 4pm
Spend the day at the craft fair, enjoying the lovely Ozarks fall foliage during your drive, then head back to your room at 5 Ojo, Eureka Springs only 4-star, historic B&B!
Visit the craft fair website for more information. You can also follow the fair on Facebook.