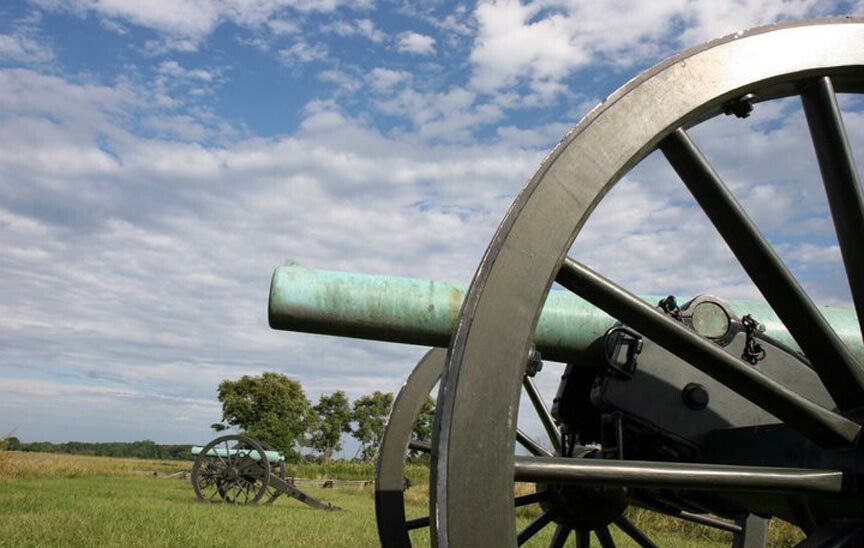 If you're a fan of Civil War history, you do not want to miss a chance to visit Pea Ridge National Military Park. Pea Ridge preserves one of our country's most intact Civil War battlefields and is only a little over a half hour's drive from our Eureka Springs inn.
Pea Ridge National Military Park is located off Hwy 62, just north of Rogers, AR. The 4,300-acre park features two historic battlefields, a visitor's center, bookstore, museum, a section of the Trail of Tears, hiking trails, and more.
The Battle of Pea Ridge
Pea Ridge National Military Park honors the nearly 3,500 who fought and died here on March 7th and 8th, 1862.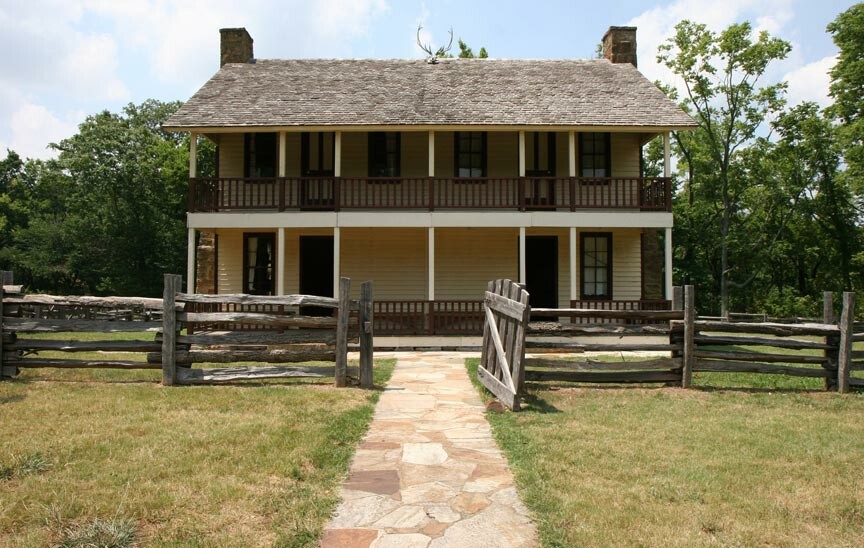 The Battle of Pea Ridge, also known as the Battle of Elkhorn Tavern, was over control of the Union held, crucial border state of Missouri. The conflict took place on two separate battlefields on Pea Ridge and involved nearly 26,000 soldiers.
Confederate Major General Earl Van Dorn led 16,000 soldiers, including approximately 800 Cherokee. The Union was represented by Brigadier General Samuel R. Curtis and an army of 10,250 Union soldiers.
Though outnumbered, the Union forces were victorious in the end, driving the Confederates from the battlefield.
Visiting Pea Ridge National Military Park
Pea Ridge Military Park is located at 15930 East, US-62, Garfield, AR 72732. The park is open 365 days a year, 6am to dusk.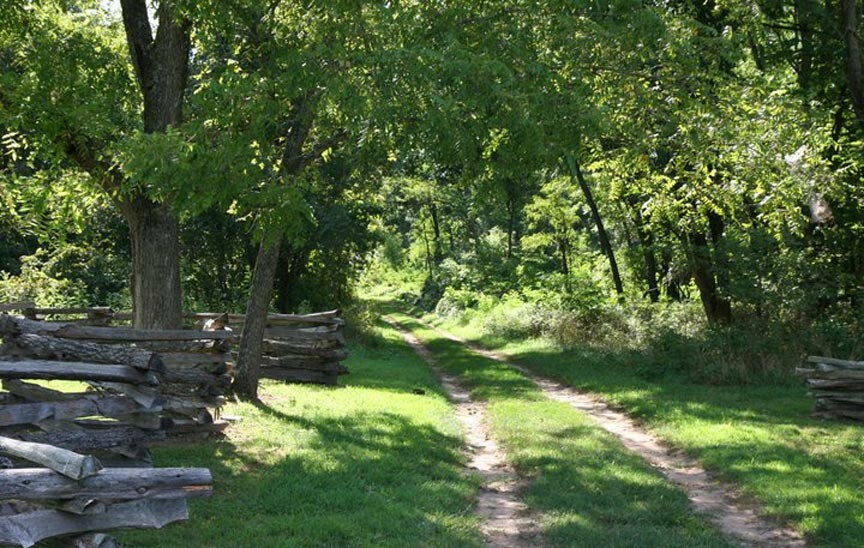 Visitors can enjoy the park in several ways.
The Pea Ridge Visitor Center and Museum offer a number of fascinating, interactive exhibits. Park grounds include the restored, historic Elkhorn Tavern. There's also a 7-mile self-guided road tour with 28 separate points of interest to stop and absorb. Guided Cell Phone Tours of the park are also available.
Looking to stretch your legs? The park has 7 miles of hiking and biking trails that will take you to points of interest all around the park.
Pea Ridge National Military Park is also home to a 2.5 mile section of The Trail Of Tears. Thousands of dispossessed Native Americans traversed the Trail of Tears during forced relocation in the 1820s.
There are lots of fun and fascinating things to do in the Eureka Springs area and 5 Ojo can help you find them all! Just let us know what you like to do and we'll point you in the right direction. Plan your Eureka Springs getaway now!