Come to Eureka Springs this November for Ozark Folk Festival 2018, Eureka Springs Food and Wine Week, and the Antique Festival of the Ozarks, to name just a few!
November in the Arkansas Ozarks is hopping! Everywhere you look the leaves are turning, the air is cooling, and people are celebrating! Harvest festivals, craft fairs, concerts, Halloween, and so much more.
Right here in Eureka Springs we have a variety of events to look forward to, first and foremost, Ozark Folk Festival 2018!
The 71st Annual Ozark Folk Festival
November 9th through the 11th, 2018
The annual Ozark Folk Festival is held in and around Eureka Springs with concentrations at Basin Spring Park and the Eureka Springs City Auditorium. Basin Spring Park is the site of free concerts throughout the festival, as well as impromptu jam sessions. The Eureka Springs City Auditorium hosts the festival headliners and bigger events.
This year's headliner is Funky Feat with special guests Sierra Hull & Christine Lenee. Funky Feat and guests will hit the stage at The Auditorium at 7pm on November 10th.
Others on the schedule around town include Dance Monkey Dance, The Haymakers, Divas On Fire, Chucky Waggs and The Company Of Raggs, and the Hedgehoppers in Basin Spring Park.
Learn more about Ozark Folk Festival 2018 at: www.eurekasprings.org.
Eureka Springs Food and Wine Week 2018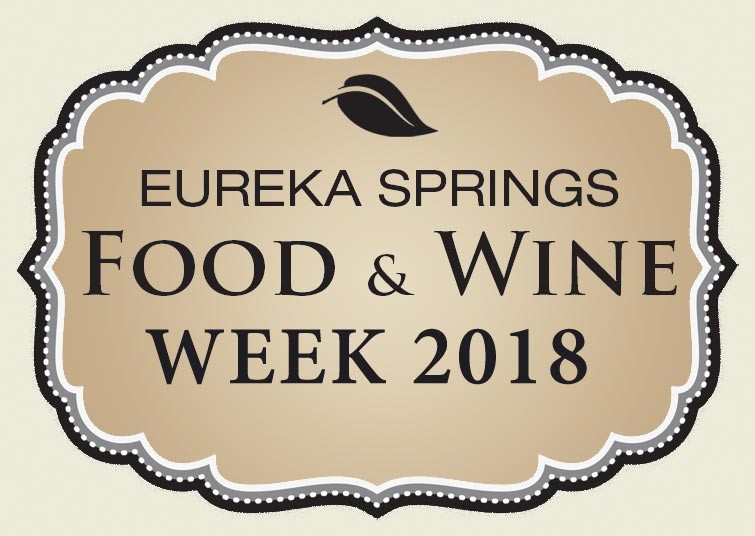 November 9th through the 18th, 2018
What was once just a weekend experience has proven so popular it was extended to a whole week! Eureka Springs Food and Wine Week offers you the opportunity to experience the culinary excellence of Eureka Springs.
Participating local restaurants will offer their chef's signature courses, expertly paired with the perfect wines. Other wine and food events all around town.
Learn more at www.eurekasprings.org and as the date approaches.
Eureka Springs Antique Festival of the Ozarks 2018
November 16th through the 18th, 2018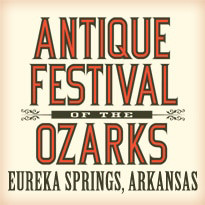 Enjoy a weekend of antique shopping with dealers from across the country, right here in beautiful Eureka Springs, Arkansas. The Eureka Springs Antique Festival of the Ozarks is 3 days of antiques, collectables, toys, jewelry, art, furniture and more!
The event kicks off with an early-bird, wine and cheese event Friday evening, 5pm to 7:30pm. Take advantage of this opportunity for not a weekend of antiques but also an escape to Eureka Springs during the Ozarks' peak season of fall color.
Best Western Inn Of The Ozarks: 207 W Van Buren, Eureka Springs, AR 72632
Friday – 5pm to 7:30pm ​(Early Bird Wine & Cheese)
Saturday – 9am to 5pm
Sunday – 10am to 4pm
Learn more at www.heritageeventcompany.com or follow this event on Facebook.
Eureka Springs Lodging
As of this writing, 5 Ojo Inn Bed & Breakfast still has guestrooms available for November but they won't last long! Acquire your accommodations at our Eureka Springs B&B and enjoy the best hospitality in town!