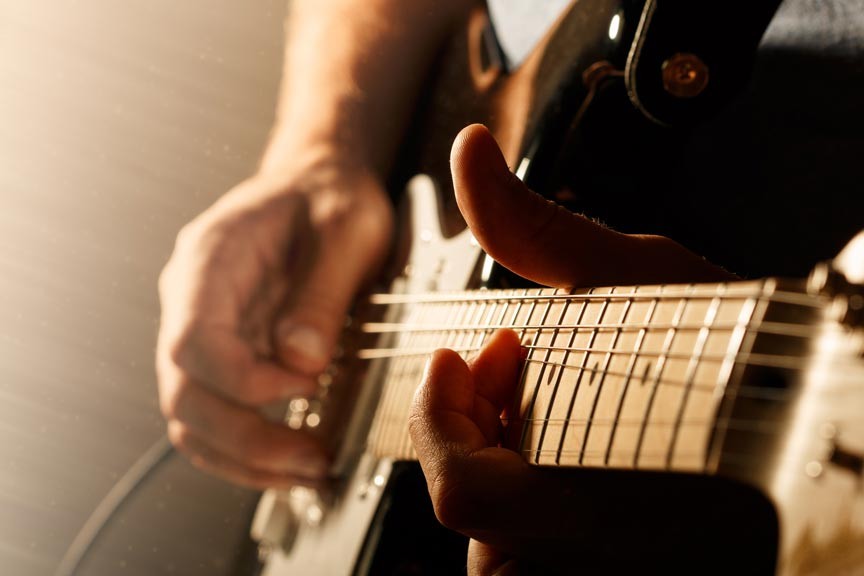 Blues legend, John Mayall, is coming to town for Eureka Springs Blues Weekend 2018 – and he won't be alone! If you're a fan of great blues, you do NOT want to miss this event. June 14th through June 17th, 2018, in Eureka Springs, AR.
Eureka Springs Blues Weekend 2018 may be the best gift you can give your dad, this Father's Day weekend. The again, it might also be a great gift for mom – or heck: yourself! Pretty much anyone who likes great music will enjoy this annual Arkansas music festival. The three-day event brings local, regional, and national blues artists out to perform all around historic Eureka Springs.
As mentioned at the top, This year's big headliner is the legendary John Mayall! John Mayall is known as "The Godfather of British Blues" and has been a pioneer of blues music. Over the years, his band, John Mayall & the Bluesbreakers, which he formed in 1963, included such luminaries as Eric Clapton, Peter Green, Jack Bruce, John McVie, Mick Fleetwood, Mick Taylor, and Don "Sugarcane" Harris, to name just a few.
Mayall will not be alone during Eureka Springs Blues Weekend 2018. While it's still being filled, other musicians already on the schedule include:
Carolyn Wonderland, Selwyn Birchwood, John Nemeth, Fast Johnny Ricker, Tony Redman, Tom Baker's Harmonica Workshop, Brick Fields, Blew Reed & The Flatheads, Scott Garner & The Speedshift Band, The Cate Brothers, Coyote Claw, Los Roscoes, Mark Shields & Good Company.
Eureka Springs is always a happening place but things really kick into action in June. In fact, they're cooking right now and it's only May!
May means it's time for the 31st annual May Festival Of The Arts! Eureka Springs is home to more than 350 working artists and, May 1st through May 31st, you'll know it! Art exhibits, demonstrations, performances, culinary arts, free music in the park, and more!
As if that's not enough, May 31st through June 3rd sees the annual Eureka Springs Mustang Weekend! Mustang Weekend brings Mustangs of every model, year, and shape to Eureka Springs. The event is jam packed with cruises, races, a parade, and much more.
On a final note, June also sees the Opening Night of Opera in the Ozarks. Opera in the Ozarks begins its 68th season June 22nd, 7pm to 10pm, with Johann Strauss Jr.'s Die Fledermaus. The 2018 season runs through to July 20 and will feature performances of Rossini's Il barbiere di Siviglia and Douglas Moore's The Ballad of Baby Doe.
Eureka Springs Blues Weekend 2018
June 14 – June 17
Eureka Springs, AR
Be sure to visit www.eurekaspringsblues.com for tickets, updated performance schedules, and other information. You can also follow the event on Facebook.
Eureka Springs Blues Weekend Lodging
Eureka Springs absolutely fills to the brim on Blues Weekend. If you've plans to attend you'll want to grab your tickets and your accommodations NOW while there is still time! 5 Ojo Inn Bed & Breakfast offers historic charm, stunning gourmet breakfasts, and that famous Ozarks hospitality. Let the beautifully appointed guest rooms of our Eureka Springs B&B be your home away from home in between acts at the festival. Book your stay at 5 Ojo Bed & Breakfast, today!