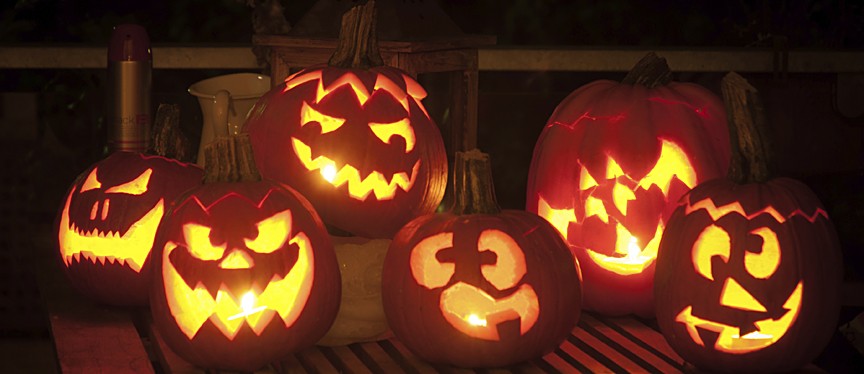 What is there to do during a Eureka Springs Halloween? The answer is: plenty – you're in Eureka Springs, after all!
Halloween is rapidly approaching but the Eureka Springs area is more than prepared – take a look:
Haunted Hayrides at Bear Mountain Stables
– All month long –
Scheduled for every night in October, Bear Mountain Stables' Haunted Hayrides are a thrilling Halloween ride in an antique chuck wagon loaded with hay bales. More frights than gore, this popular hayride is suitable for all ages.
The 12th Annual Mad Hatter's Ball
– October 24th, 7pm to 10pm –
This wacky, good-times fundraiser features food, auctions, music, dancing, and of course hats – lots and lots of crazy hats! And the fun doesn't have to end there – feel free to dress up in your most outrageous or silly costume, too – but don't forget your hat! Sponsored by the Eureka Springs School of the Arts (ESSA).
For more information, please visit: www.essa-art.org
Turpentine Creek Wildlife Refuge's Howl-O-Ween Spooktacular!
– Saturday, October 25th, 7pm to 9pm –
Turpentine Creek Wildlife Refuge's annual Halloween party is the one night of the year you can experience the night habits of their lions, tigers, cougars, bobcats, and more. Games, food, and a costume contest for the kiddies are also part of the fun.
Visit the Turpentine Creek Wildlife Refuge website for more information: www.turpentinecreek.org
The Eureka Springs Zombie Crawl
– November 1, at dusk (6:30pm-ish) –
Halloween may be over but the third annual Eureka Springs Zombie Crawl & Day of the Dead Parade is just now clawing its way out of the earth to stagger, moaning, down a street near you. This creeping parade procession of funeral hearses, doomsday vehicles, Halloween floats, and post-mortem street performers only requires two or more cans of food (no brains, please) to participate. All donated goods to benefit the Flint Street Food Bank.
Visit eurekaspringszombiecrawl.com for more information.
Eureka Springs Halloween Lodging
5 Ojo Inn Bed & Breakfast is the perfect home base for your Eureka Springs getaway – zombies or not! Our premier Arkansas bed and breakfast offers lodging with historic charm, stunning gourmet breakfasts, and that famous Ozark hospitality. 5 Ojo Inn Bed & Breakfast – Escape to Luxury.