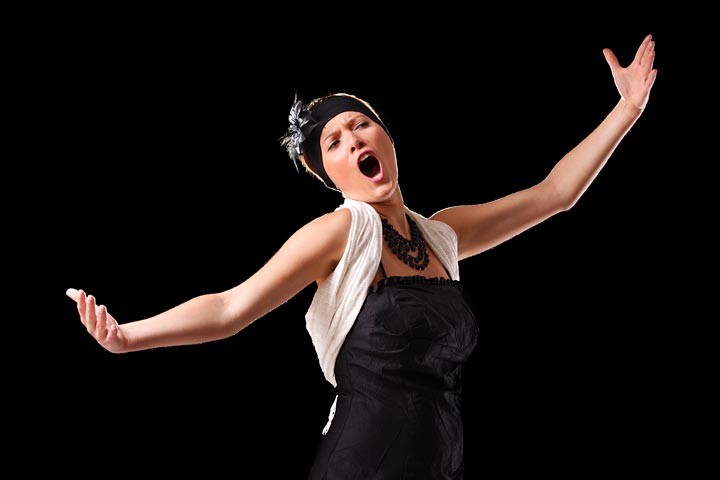 Opera in the Ozarks 2014 is scheduled for June 20th through July 18th of 2014 and 5 Ojo Inn Bed & Breakfast still has some rooms available – but we won't for long!
Opera in the Ozarks is always a big event here in Eureka Springs and this year's season will be no exception. With works by Mozart, Lapine and Sondheim, and Puccini in the schedule, you know you're in for a real treat!
Performances for Opera in the Ozarks 2014
Mozart – Così fan tutte (Women Are Like That)
In this classic comedy, Don Alfonso makes a wager with two star-crossed young lovers in order to prove his contention that no woman is capable of lasting fidelity. An elaborate charade ensues, ultimately answering the question of a women's ability to stay true.
Puccini – Suor Angelica (Sister Angelica) & Gianni Schicchi
These two one-act operas are two of the three that make up Puccini's "Il Trittico" (The Triptych). Il Trittico tells three separate stories of people on the path towards heaven, hell, or purgatory. Suor Angelica is the tale in the direction of heaven, while Gianni Schicchi contrasts with it by charting a descent towards hell. Gianni Schicchi has the distinction of being Puccini's only comic opera.
Lapine and Sondheim – Into the Woods
Into the Woods is James Lapine and Stephen Sondheim's irreverent and ultimately moving and instructive take on classic fairy tales. A Baker and his wife cursed with childlessness by the witch next door, embark on a quest to turn the tables on her. Their quest has them meeting up with Rapunzel, Little Red Riding Hood, Jack (of beanstalk fame), Cinderella, and more – but each satirically or ironically different from what you'd expect. A humorous, moving, and, ultimately thought provoking lesson about community responsibility and the stories we tell our children.

Opera In the Ozarks 2014
June 20 – July 18, 2014
Buy tickets online
For more information, please visit: www.opera.org
Lodging for Opera In the Ozarks 2014
Book a room with 5 Ojo Inn Bed & Breakfast Inn for the 2014 Opera In the Ozarks before we fill up and we guarantee you comfortable, luxuriant accommodations and superior service – all with a personal touch.