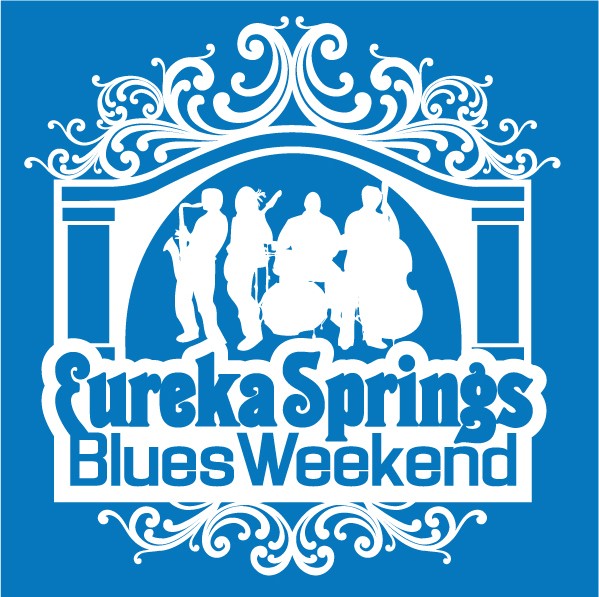 The 2014 Eureka Springs Blues Weekend is less than a month away and this year's schedule is promising a to deliver a blues experience of epic proportions.
Father's Day weekend in Eureka Springs will be alive with local, regional, national, and even international blues acts. The whole town gets into the act as shows spill out into venues all across Eureka Springs. While the headliners take over the historic Eureka Springs City Auditorium, with late shows in the Barefoot Ballroom perched on top of the 1905 Basin Park Hotel, other bands will be found in clubs all over town.
As usual, the Eureka Springs Blues Weekend kicks off at noon on Friday, June 13 with free music in Basin Spring Park with Brandon Santini, Doghouse Daddies, Brick Fields, and Danny Cox. Then Walter "Wolfman" Washington and Chubby Carrier filling out headliner duties on stage at The Auditorium at 7pm.
The full lineup of musicians for the 2014 Eureka Springs Blues Weekend is a veritable who's who of the blues:
Chubby
 Carrier
Carolyn 
Wonderland
Walter Wolfman 
Washington
The Ariels
Blew Reed &
 The Flatheads
Brick Fields &
 The Chosen Ones
Brody Buster
Danny Cox
Jesse Dean
Doghouse Daddies
Earl & Them
Larry Garner
Steve Hester
 & DeJaVooDoo
Jeff 
Horton
Jigsaw 
Mud
Adam Johnston
Kris Lager
Levee Town
Stacy 
Mitchhart
Moreland
 & Arbuckle
Fast Johnny 
Ricker
Brandon 
Santini
Buddy 
Shute
Lucious 
Spiller
Patrick
 Sweany
Tightrope!
Isayah Warford 
And His AllStars
For a full schedule of the acts and events at the Eureka Springs Blues Weekend, be sure to visit the festival site.
The Eureka Springs Blues Weekend is a fundraiser for Turpentine Creek Wildlife Refuge. Turpentine Creek Wildlife Refuge is a 500-acre wildlife refuge for abused, abandoned, and neglected wildlife – so you can sit back and enjoy some fabulous music while also feeling really good about where your dollar is going.
Eureka Springs Blues Weekend 2014
June 12 – 15, 2014
www.eurekaspringsblues.com
Lodging for the 2014 Eureka Springs Blues Weekend
5 Ojo Inn Bed & Breakfast, offers historic charm, exemplary amenities, and unbelievable gourmet breakfasts. We've over an acre of woods to relax quietly in and yet our Eureka Springs bed and breakfast is just a short stroll from all the action downtown. Come experience the epitome of Ozarks hospitality: Make it 5 Ojo Inn Bed & Breakfast.