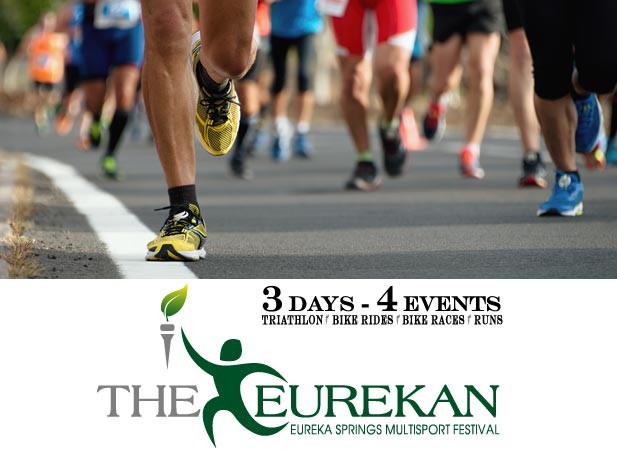 On your marks! Get set! GO! The Eurekan, an annual Eureka Springs multisport festival is coming up – August 11th, 12th, and 13th, 2017!
The Eurekan is a three-day, multisport festival consisting of a sprint-distance triathlon, road bike rides, and running races. Participants can enter individual events or take one of two Eurekan challenges.
What's a Eurekan challenge?
The Eurekan Challenge is completing the triathlon, the 100 mile ride, and the 10K run within the allotted times. The allotted times for the Full-Eurekan are 1.5 hours for the triathlon; 9.5 hours for the 100 mile bike ride, and 1.5 hours for the 10K.
Read the rest of this page »